Larry's Nikon Page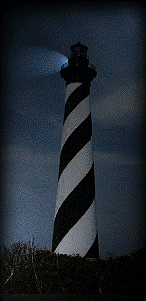 This Is My Nikon Page Take a little time to Look Around Check out the Images and The links
I Collect and also use Cameras .. My Cameras range from early 1920's stills and Movie Cameras to
The State of the art Nikon F5, and a little in between...
A few of the Cameras i have in my collection I will be adding and changing these as i get Time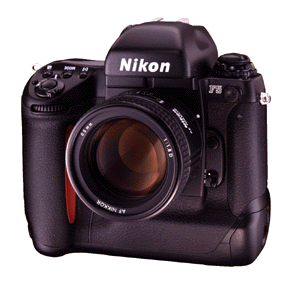 Click me on to Hear a RM . clip of a Slient wave Lens focusing and the 8 Fps motordive at work

---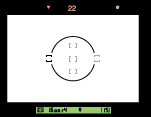 Nikon F5 50th Anniversary
The Nikon F5 50th Anniversary of Nippon Kogaku 1948-1998 this is 1 of 3000
Total made between the U.S and Japan markets.. This is one of the 2nd run made for the U.S/ Worldwide market. The 1st of 2000 units being for the Japan Market it is basically the same as a standard F5
with the exception of a titanium top deck done in a natural finish with anniversary markings on the rear of the body a Presentation display box and a special strap Marking the 50 th Anniversary 1948-1998.A standard F5 is in the $2100.00 Range A F5 50th is in the $2900.00 range and up ..

Nikon F The nikon F the one that started it all Introduced in 1959 and continued Almost Unchanged until 1972 .. The first Nikon SLR and this body is a 1969 Body with a FTN finder in Chrome with the FTN finder TTL Metering , a 50 mm f2.0 and the Lower half of a Leather case <upper not shown> shutter speeds from B to 1/1000 sec and mirror lock up with a 1 frame loss .

Nikon F2 w/ motor drive A Nikon F2 w/ Md2 Motor drive and Mb1 Battery Pack , This is a very heavy Camera the battery pack uses 10 yes 10 AA batteries to give you a Maximum shooting speed of 4.5 fps Click here
md1.RM
. By Toady's Standards of the F5s 8 fps its really not that slow. The camera shown is a 1976 Body in chrome with the Md2 Motor drive attached , also attached is is the DL-1 finder Illumination , and a DP-1 Phototomic Prism . Overall even 20 years later it is still a fun camera to use .

Rollei # of the Rolleicords/rolleiflex in my collection from left to right . Rolleiflex c.1964 . Rolleicord IIa c.1951 .. Rolleicord standard c.1937 A great Cheap way of Gettin into Medium Format

Nikon NASA Stuff Here are some the very few Nikon Nasa things I have been able to find from the early 80's. The first is a Nikon / NASA Decal with the Space Shuttle and the Nikon Logo , 2nd is a Zippo Lighter Dating about 1981 It is new and Unused in the Oringinal box with the Shuttle on one side and Nikon / NASA & the Professional's Choice on the other side , Next is a Enameled Belt Buckle from about the same time frame as the Zippo with Nikon / NASA and a picture of the Shuttle < If you have any Nikon/Nasa items you are wanting to sell Please email me > ....

Ansco Memo 1927 Model Here's a Old one in my collection An Ansco Memo c. 1927 a 1/2 frame camera on 35 mm film for a total of 50 pictures , It is Cartridge loaded the early model were wooden , this model has 1 wooden film holder , and a 5 digit serial # .Fairly common to find and a must have for any collection
---
Movie Cameras Here Are Most of the 8mm and 16mm Movie cameras Dating from about 1926,B&H to 1966 Nikon I have a mix of Bell & Howell , Agfa , Revere , Kodak ,and Nikon , Interested in collecting Movie/Still cameras ,Movie Cameras are a Cheap way of geting Into collecting as they go from the $5.00 - $5000.00 range .. I Am Always Looking for Movie Cameras if you have a Pre 1955 Movie Camera you are Interested in Selling drop me a Line .. Hit the MOOSE at the bottom to EMail me
Bell&Howell 70G high speed a Bell&Howell c.1939 High Speed only 128 fps for Slow Motion only a Very Scarce Camera ..

My Camera Bag
My Camera Bag What's in my Camera Bag unpacked view >
My Bag 2
What's in My Camera bag < packed View >
So What's in My Camera bag ? Well First off the bag . A LowePro Photo Trekker AW and what's inside (1) F5 body with a MF-28 Databack which give me the option of data imprinting on and between frames , Bracketing and a dozen other options and of course a Clock.. I use the NM-30 Battery Packs + I always carry a spare AA holder with Lithium's for back up ..
Lenses :
Nikkor 16 mm f2.8 Fisheye. Great and Unusual 180 degree view ..
Nikkor 24 mm f2.8 Wide angle A Nice Lens for Landscape work..
Nikkor 28-70 f2.8 AFS zoom - This is my all time Favorite lens in the whole bag Also the sharpest Lens i Own .
Nikkor 50 mm f1.4 - The All around Lens for General Shooting ..
Nikkor 105 mm f2.8 micro - This Lens Will Reproduce a exact 1:1 ratio in size Great for Close up Work Where Detail is a must ..
Nikkor 80-200 f2.8 AFS zoom My 2nd Favorite Lens in the bag , No its not any faster than The 2 Touch 80-200mm But it does have MUCH better glass and is much Sharper With the Extra Ed Glass This Lens has Over the Last Models .
Nikkor 400 mm f2.8 This Lens is a beast and it is Huge. Weighs in at a "light" 15 lbs with The F5 attached it comes in at just over 16 Lbs .Overall Sharpness is Great even with the Tc-14e or the Tc-20e Attached , Combining the Tc-14e & the Tc-20e together Image quality does suffer to a point . This works out to 1360 mm f9.6 the camera will only read this at f5.6 . I Modified the Tc-14e to couple to the Tc-20e , you do have to go to the A mode to use this or to full Manual , BTW : the Autofocus does still work quite well in Bright Light , Of course a Tripod is a must as well along with a remote cord like the Mc-20 at this focal length any movement will show up as camera shake ..
Strobes / Flashes are a SB-26 and a SB-28 a SD-8a Power pack , and the SU-4 TTL remote .
Tripods are Bogen ..
Film : Fuji Ms 100/1000 slide, Velvia 100 slide and Agfa ultra 50 , Agfa 100, 400 Print,
Kodak P3200-6400 B&W great for low light / night shooting , and Kodak C-41 Process B&W .
Not shown in the Picture .. and Used for Most of the Camera pictures. The Very Impressive Nikon Coolpix 950

Here's One of my Favorite Places On Earth , Look For a Lot of New Images After 11/13/99
Cape Hatteras Lighthouse Cape Hatteras Lighthouse 218 feet tall Built 1871
Reloacted to it new home 2900 feet South In Buxton N.C taken 9/99 after it
was Moved to its new resting place .
Orcacoke Lighthouse The Stubby Lighthouse in quaint Orcacoke N.C
Bodie Island N.C Lighthouse Built In 1871 this is the 2nd 4 Lighthouses On the OuterBanks of the N.C seashore , a different view shot with a 16mm Fisheye lens
Bodie Island Light. Here is a Upclose View of the Top of the Lighthouse. A Frensel 1st Order lens can be seen in detail ..

My Pics Here are a few picks i have taken ..
MoonShot with Kodak P3200 B&W with F5 400f2.8 w (2) 2x & a 1.4 Teleconverter that's 2160 mm shot wide open @ 1/15 sec
Great
Blue Heron
This was a shot off a Bridge about 5 miles from my home F5 400 f2.8 w Tc-14e Balanced off the edge of the bridge on Agfa 100 .
Pelican One of the birds I Had the pleasure of taking a few Pics of on my Last trip To Orcacoke N.C Got fish ???
Pelican In flight Different Pelican . This one is in Mid Flight Orcacoke N.C
ChurchThis is a turn of the Century church in S.E Maryland taken in the fall N90s 24 mm f2.8
Woodpecker One of our Locals a Redheaded Woodpecker having Lunch
Red Hawk Another one of our locals , also looking for lunch a RedShouldered Hawk
Sparrow
Butterfly

Some Cool Photography Links
Beths Page , Nice Site A fellow Photographer :)
Moose Peterson 's site --- A Great Nikon F5 info Page ..
Nikon Japan Home Site --- Nikons Japan Home Page
Good source for hard to find camera related items --- Need an Owners Manual or looking for a camera check these guys out ....
me



pic

Questions ??? Comments Email me below.. Hit the Moose to Email Me ...

This page created with Netscape Navigator Gold