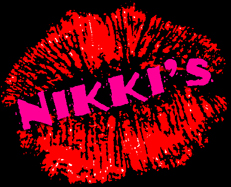 Messy Wrestling Adventures
Nikki Campos vs Tara Charisma
THE REMATCH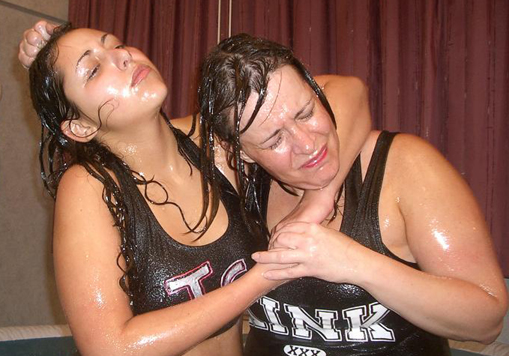 Slippery when Oiled
Tara Charisma steps into the oil pit to take on EMWF Champ Nikki Campos in a eagerly awaited grudge filled rematch. This is a brutal oil wrestling match that leaves both women exhausted and battered. Watch as Nikki and Tara go after each other with a vengeance using scissors, hair pulling, chokes, headlocks and bear hugs. Watch as the 21 year old Tara uses her professional experience to put Nikki in painful head and body scissors. See Nikki try to desperately fight off Tara's attack by using her size, strength, and oil wrestling experience. Unfazed by Nikki's tenacity, Tara relentlessly keeps going after the champ trying to squeeze the fight out of Nikki.The Champ finds herself in trouble. The match ends with a desperate Nikki punching Tara in the back, and Tara unable to continue. This was a hard fought rematch !!!!
LENGTH : 35 MIN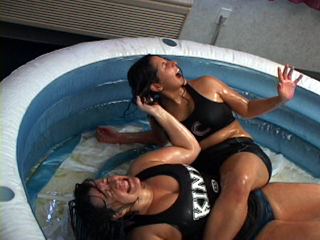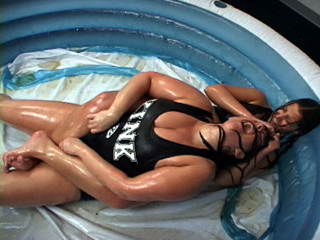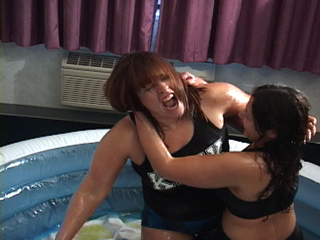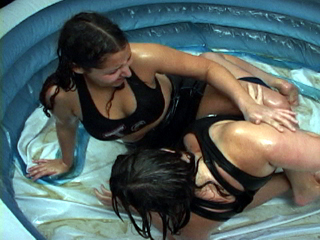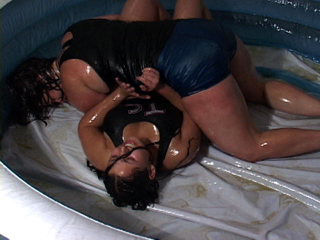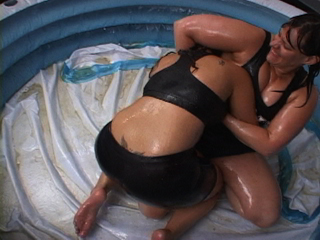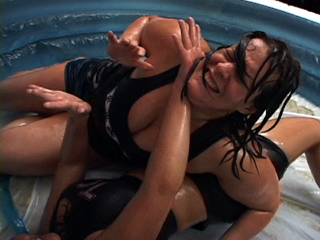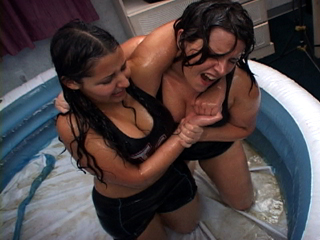 GET YOUR COPY BEFORE THEY ARE ALL GONE


Nikki vs Tara II Oil Wrestling DVD: $10.00


Shipping & Handling $4.50




We proudly use PayPal to securely process our orders.