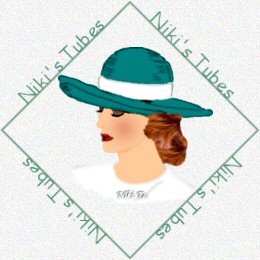 Here are some free tubes,(These tubes were made using PSP V8, if you download these and are using V7 and can not use them please let me know so I can fix this if need be) as long as you agree to my terms you are free to use them, I just ask that you not claim them as your own and that you not offer them in any collections, offer them for download, or distribute through email... I have created my graphics either by mouse drawing them myself or by using tutorials (there are links to some great tutorial sites on my links page)
Best viewed with Internet Explorer (800X600) Have Fun!
some of the pictures here have my watermark on them but the tubes themselves do not..

The images here are scaled down, the actual tube is much larger.

UPDATE :Blank Tags have been added...





Please visit the Thomas Family website and read Christi's Story.







© Copyright 2006 Niki's Niche