416 N. Peters
New Orleans, LA
(504)555-9322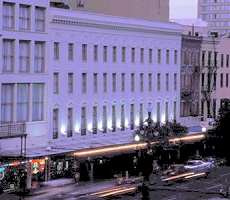 Welcome to the hottest premier dance club in New Orleans. We boast a unique experience you won't find anywhere else in the city. Stop in daily to take advantage of our drink specials and bar munchies while relaxing to a mix of soft jazz and new age music. Our courtyard is open for those who enjoy the outdoors.

Daytime Hours: 11 a.m. to 7 p.m. Tuesday thru Saturday No Cover

If nighttime is your poison, come party with us four nights a week, descending into the depths of The Crypt, or join the fun in the upper level Vibe Room with a modern dance theme. Costumes or masks are encouraged on Friday and Saturday nights. Venture in and see what others are raving about!

Club Hours: 8 p.m. to 3 a.m. Wednesday thru Saturday No Cover

Please Note: All weapons must be props only.