amsterdam
Early in July, Mahani and I, courtesy of some 15 quid airfares, headed over to Amsterdam for a few days. We arrived at the airport, and with nowhere to stay in peak season, we had been warned that accomodation would be hard to find. You can imagine Mahani's delight when we quickly found a 5 star canal side hotel to stay in for only a little more than the cost of a hostel. The only trouble with staying in luxury is that it unfortunately raises the bar a little for future accomodations! Despite the crowds, Amsterdam retained its own character, and its famous laid back feel was inescapable. It was a great city to just wander around in, and had some terrific galleries and markets.... as well as the more traditional sex/drugs side!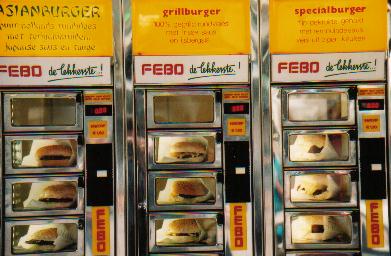 The market for quick eats is more competitive in Amsterdam than most places.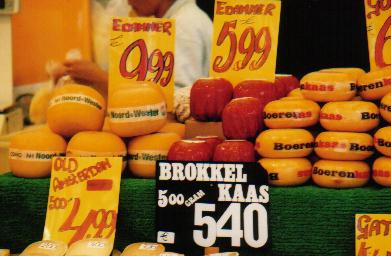 Some of that famous Dutch cheese.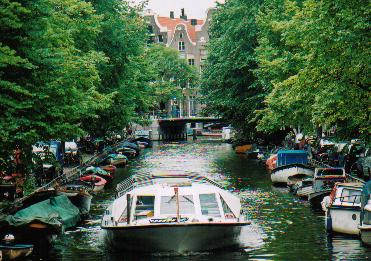 Classic Amsterdam canal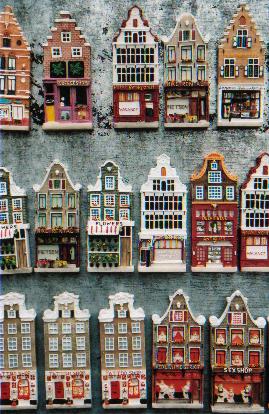 Magnets: check the bottom right one!!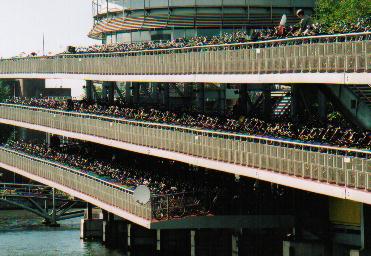 They love their bicycles..this is the only bike multistorey I've ever seen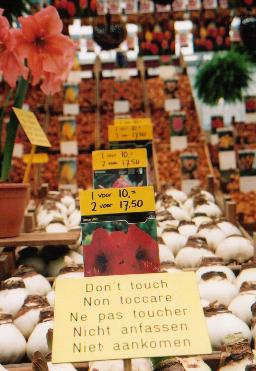 Tulip bulbs for sale at the floating flower markets.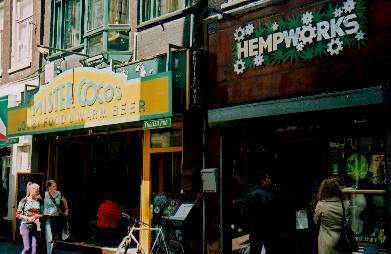 The sign under 'lousy food and warm beer' reads "English pub"!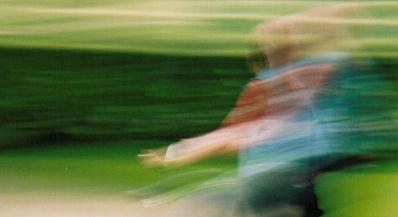 Cruising past in the spacious Vondelpark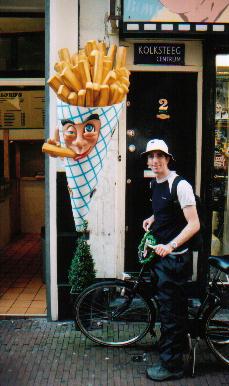 Bloody good chips in Amsterdam
all photographs copyright nick taylor 2002