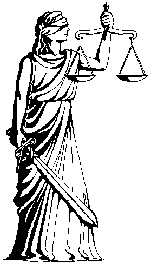 We specialise in English for Law for students and practitioners whose mother tongue is not English.
Our tutors have legal training and long experience in teaching English as a foreign language.
Our courses can be done on-line, or one of our teachers can come to you if you have a group requirement.
Before you enrol on a course you will be given a test to measure your level of English. We will also discuss your special needs with you before deciding on the course which is best for you.
---
Courses will be tailored to your special
needs but may cover the following:
English for Law Students:

Reading- textbooks, statutes, case notes, judgements
Writing - notes from lectures and texts, essays and examinations
Speaking and Listening- tutorials and lectures


Practitioners:

This course covers much of the above but also includes:
writing letters and legal documents and the language of meetings and negotiation. Emphasis may be on: contract law, company law, commercial law, public international law.