Your Local Time Is:











About the Band

History
Silent Planet is a Celtic/Folk/World band based out of Southern California. The band originally formed in 1995, as an impromptu duo at a local coffeehouse, featuring only the guitar and violin.

Since 2002, Silent Planet has evolved into a five member group blending the unique sounds of bagpipe, mandolin, guitar, bass guitar, snare drum, violin and more.

Now
The success of Silent Planet has been steadily rising as they continue to break attendance records at many clubs and concert venues throughout the western region of the U.S.

Silent Planet's unique sound has drawn attention from fans both young and old. Their fans stem from not only local audiences but those abroad as well. Fans from as far as the Netherlands and even Ireland have become partial to Silent Planet's distinctive musical style.

Silent Planet plays at variety of concert venue's as well as clubs, fundraisers, special events and private parties.







Silent Planet's NEW album just released!

Click HERE to get a copy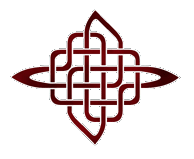 [email protected]