[ 2002 Fixture List ] [ Fixtures & Results for 2000 ] [ 2000 AGM ] [ Results Summary ] [ Record Batting ] [ Record Bowling ] [ Links ] [ Record Partnerships ] [ Career Bowling Averages ] [ Career Batting Averages ] [ 1998 Season ] [ 1999 Season ] [ Miscellaneous Records ]
---
After a year's break the Gents web-site restarts with a warm welcome to our new sponsors Chivers Easton & Brown. The 2002 fixture has now been added & the 2001 results may follow shortly, time permitting.
Check out the new links page for other cricket web-sites
The Gentlemen of West London XI are a cricket team from South-west London. They were formed in 1988 by Mark Ashton, and play their home games at Victoria Park, Surbiton. They play mainly friendlies on Sunday afternoons, and have sometime been known to win the odd game or two. Below is the Gents side from the early 1990's, prior to their ritual thrashing by their arch-rivals, the West XI. Things have improved somewhat since then, but they have stuck to their sporting traditions.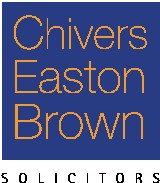 ---