Game Maker stuff
(click to enlarge pictures)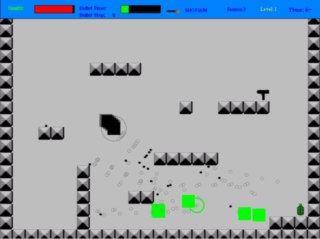 Matrix Squared (3.6 Mb)
This is an action platform game I made. Use your special abilities and weapons to defeat the enemies in each level!
It's fun and challenging with many levels and secrets!
Tickball 1.5.8 (2.3 Mb)
Originally made by Jan De Bruyn, I've added many new features to this excellent football / billiard / air hockey hybrid game.
It is one of the best two-player games you can play! Try it out!
It's continuously in development, so if you have suggestions / comments / ideas etc. just email me at nickliff [ a t ] hotmail [ d o t ] com
Have fun!