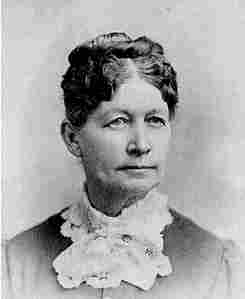 Minerva Sally Wade Hickman
(second journal of the trilogy)
Yes, I loved Granny, and tried to do everything she did. that is why I was always trying her spinning wheel. When she would scold me I would get behind her and putting my arms around her neck, would say, "Kiss me, Granny!" but she would shake me off saying, "Get away, Judas!" "I will be good, Granny!" I would promise and then would plead until she forgave me.
Granny was away five days when I was three and I began to worry about her work. Mother heard me rattling the dishes in the kitchen and called out, "Minerva, what are you doing?" "Dis a legilating," I said, trying to use the word 'regulating' as grandmother did whenever she spoke of tidying up. Mother was not able to get up and see, and as the other children had gone to school and she had to wait until father came home to find out what mischief I had been up to, was surprised when father told her that the dishes were all washed and the hearth winged, meaning it had been swept off with the large turkey wing used for that purpose. I had done so very well that my self-assigned task became my daily portion. When Granny came back I thought she ought to do it and I would say, "Granny, I is tired." But, her answer was, "Little hands can work as well as big ones."
Granny stayed with us a whole year, then she went back and forth to Albany. She always brought us clothes, and seemed to take the responsibility of us almost entirely. When I was ten years old my mother was partially restored to health, and began working at millinery. She would walk to and fro, weaving the straw into braid, then fashion it into hats for men and bonnets for women. I, too, learned to weave straw and enjoyed it. My mother was beautiful and I desired to be like her and do everything she did. She had beautiful clothes which were laid away, and I used to long to see her dressed up in them, just even once, and then to wear one of the beautiful bonnets she would make.
I was fifteen years old when father decided to sell out and go to Illinois. I was full of adventure and thrilled at the contemplated change. We had money and a splendid outfit, with provisions enough to last us for two years. We had three teams and wagons. Granny had made her home with us since I was three year, except when she was out tailoring, and now she went with us. She had saved enough money on her twenty-five cents a day to buy a farm when we reached Illinois.
She, however, missed the comforts she was accustomed to and did not long survive the journey. My two older sisters became dissatisfied and returned to New York.
Then new trouble came. Father and my brother Edward went to fight in the Mexican War. The strain of the new life, along with the troubles and worries, sent mother again to her bed, and in a few months she passed away.
The provisions father left were so needed in the community that they were gladly shared with those in want. But I, who had been provided for all my life, had to be awakened to new responsibilities. This was done by Martha Bingham, a girl younger than myself. It was when a neighbor woman died and there was no on to wash and lay her out, women far older than we trembled at the sight of death, and shrinking back said, "Oh, who can take care of her?" then Martha touched my arm, "We can do it, Minerva! I helped to lay out my mother!" And the job was gladly turned over to us.
From that time on we were both called on to take care of the dead and dying. On the border frontier it was our place to care for dead victims and there were many.
Then, I was married and went with the pioneers to Utah.

Carried over the plains by Minerva
My grandmother's teachings and my own experiences were a great help in the west, where the best in everyone was needed. I was called on to make men's clothes and women's dresses before sewing machines existed. Life was a continual lesson in thrift and growth and service. When I was thirty-five I was left a widow and with six children, moved to a little settlement north of Ogden. It was called North Ogden. For years I was the only doctor in the country. Not the kind of doctor with a degree, but a Midwife who wrestled for life. I joined the Salt Lake Board of Health in 1858, then labored to make that life worthwhile.
My degree was wrestled from the hard school of necessity and experience. My pay for nursing a mother through her illness and cooking and caring for her family was usually three dollars, and there were men who envied me that, for they could not even do that well. Nothing for them in the winter.
I was able to provide for my family and was happy in my work. We usually had as much as our neighbors, and when the railroad went through, my two sons could help some. With the coming of the railroad came other luxuries, and I had my share. I had the first sewing machine in town, and one of the first houses with a second story.
The hardest part of my work was leaving the children so much alone, but they looked after each other and my labors were blessed.
........
Minerva's diary:
"I learned a lot about taking care of the sick during my mother's illness. All my life I tried to help with the sick and learned everything that I could about taking care of those needing help. I went to the 'Borde of Health' and joined the 'Borde' in 1850-1."
"Bill Hickman was the only friend I had and I fell in love with him, married him and came on to the Valley where my father and brother had come. They had homesteaded at Council Bluffs."
"After we arrived in Salt Lake City, the Indians were committing depredations in the Provo Valley amongst the settlers there. My husband
was one of the number called to go and help to quiet them. He was one of the minute men who was suppose to always be on hand when there was trouble…Our first boy, William, was born a week before Bill returned from Provo. We loved the old Fort (now known as Pioneer Park)… Catherine Hickman lived with me. The Indians begging for food brought in the measles. We were all very sick, but the Lord blessed us and we were soon well again. When spring opened we moved over on the Jordan River between Taylorsville and Gardners Mill."
…
"My husband decided to go to California and try his luck there…He left a month or six weeks before my oldest girl was born… (On) July 3, 1852, my husband came home from California. He brought some horses and a little money and some nice specimens of gold that he dug his self out of the ground."
There was an incident when Bill was shot several times in a shoot out and was nearly killed, not so much from the bullets as to the treatment afterward by the doctors. Minerva was pregnant at the time and when Bill continued to live, she named the son that was born, Survivor. Bill was bed ridden for almost a year.
.............
A STORY TOLD BY MARIE KOHLHEPP NASH IN 1948 AND CONFIRMED BY THE FAMILY OF SARAH BASFORD MEACHAM
It tells of the paralyzing jealousy that troubled Bernetta, Bill Hickman's first wife. Probably in the winter of 1855 when several of the wives were pregnant or had just had babies, Bernetta who was twenty years older than the other, in desperation feigned a pregnancy by wrapping layers of rags around her abdomen. She was treated with tender-loving care and released from all household chores so she could bare her child in comfort at age 42 (some sources say 47). When her condition persisted into the 11th month, Minerva and Sarah, suspecting the truth of the matter forced her to terminate her "pregnancy" in the barn. When the "rag baby" came forth it was duly buried under piles of dirt and hay and Bernetta in tears was put to bed for two weeks to recover from "the delivery" and the loss of her child.
***There is some tendency to view this scene with amusement, but we should notice the thoughtfulness of Minerva and Sarah in dealing with the situation. How many women in a like situation, if one could exist, would have been angered with the ruse? What a remarkable woman our Minerva must have been.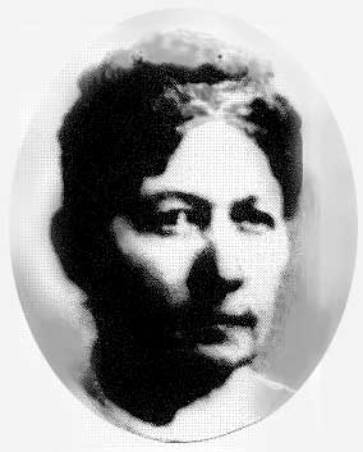 Minerva's diary:
"We all of us agreed to break up our marriage relationship, that is the polygamist ties joining us together and each one going for ourselves to keep our children with us and doing the best for them we could. My husband it seemed could not give up my oldest girl, Sarah Maira. He kept her with him and in the fall following she married William Francis…How hard it will be to be dependent on other people for help."
In 1867 Bill granted his wives their freedom. Minerva had eight children by then. He gave her one yoke of oxen, a wagon, two cows worth $150. A span of mares, two colts, and 100 pounds of flour as stated in her daughter Lerona's diary. She supported herself for the rest of her life by delivering babies in northern Utah and southern Idaho. She delivered a total of 352 babies from 1867 to 1902.
Blackfoot, March 20, 1881

Dear son Warren,

I ____ to you to let you know I am getting along hoping this finds you all well.

I am yet here with Mrs. Shilling. I have been expecting you to come down to Maggies every day for ten days. ___as yet Mr. Cook and wife Carrie ____.

She hoped for a visit she went up the road to see about Frieght has been expected along for several days. When he comes back I shall go down with them if he don't stay too long.
If I should go now I could not stay very long. I will have to be back here by the tenth of 15# of____ Anyway I hear from them sometimes ______go home with out her.

One thing should I ____ and do for the best. I don't know as I told you ____had left Dick. I think by what I hear she has been away off and on to work some there the most of the time this winter. He is now working for Mr. Whiers over the river and 6 or 8 miles down the

When you write tell me if you got the five dollar bill in your letter.
Click here to see Minerva and five generations
Lerona Hickman Vanderhoof about her mother:
"Mother died at a good old age of ninety years. I thought I wouldn't miss her because in twenty years I only saw her when I stopped by, but oh how much I miss her. She always took care of herself and wasn't beholden to none of us till her last sickness. She was bed fast for two years and left behind money to bury her. My brother, Warren, sold the little house for $1000 and I think how hard she worked to raise us children and keep us together. She wouldn't give none of us away nor marry out of the church. When she used to sew for people and thread her needle by lamp light her hand would look blue, for we had no sewing machine them days. She was a faithful Relief Society worker. She cast the bread upon the water to return again, for the sisters were good to her in her last illness. She was in church all her life. She took care of her sick mother when her father and brother Edward, were in the Battalion and followed the Mormons through all the hardships of first starting the church till her mother died. It was something terrible the hardships they went through…"