Charles Christopher
February 26th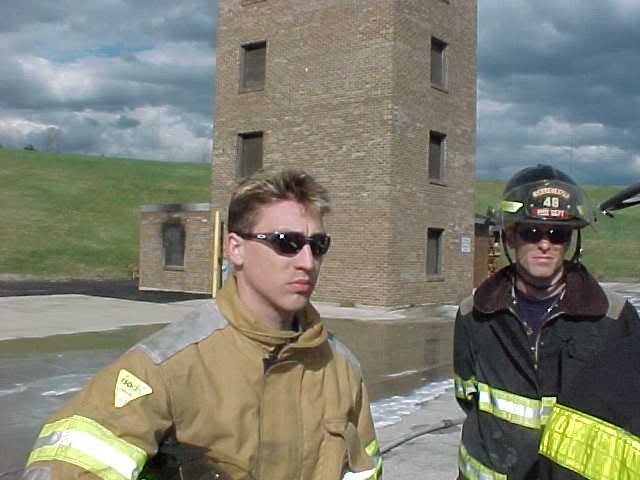 Pet Peeves
Hobbies
Growing up I wanted to be a: A Baseball Player for the Chicago White Sox
Places I've been:
Places I'd like to see: Hawaii ~ Caymen Islands
Favorite Quotes: "Fuck off and have a pleasant Day" ~ "Peace, Love, dope. now get the hell out of here." ~ "that's fucked up like a soup sandwich" ~ "Excuse me sir if we kill all thr golfers whos going to play golf..gopher you idiot"
Awards or Recognition:numerous Firefighter and Paramedic Certificates
Fads I've bought into:lame websites
Habits:Chweing My nails and Smoking
Things you may not know: I'm currently attending barber school ~ I am a neat freak ~ I can't stand having my hair messed up ~ My father was killed in a nasty semi-truck accident
Favorites:
Color ~ Dark Lue
Movies ~ The Natural ~ radio ~ ladder 49 ~ Rocky movies ~ Full Metal Jacket ~ Saving Private Ryan ~ Field of Dreams
Food ~ Lobster
TV Shows ~ Rescue Me ~ Will and Grace ~ Everybody Loves Raymond ~ Miami Ink
Childhood toys ~ Wiffle Balls & Bats ~ Any other sporting good that I could fin ~ Atari ~ Nintendo ~ Play Station
Ice Cream ~ not big on ice cream unless it's Peanut Buster Parfait with chocolate ice cream from Dairy Queen
Drink ~ Corona with 2 lime slices
Time of Year ~ Baseball and Golf season.
Scents ~
Dislikes:

Childhood Memories I'll never forget the time Duane and Julia planned the dead f*** thing for me ~ thinking my buddy had my back in a fight only to look over and see him locking the car doors, with me still outside. ALONE!! (Brian) ~ playing the error game in the back yard of the Newlins ~ the 89 Orioles 0-19 Baseball season during Little League ~ Breaking my wrist in the only game we were winning while stealing 3rd base.
Nick Names
Critterfur ~ Ramjet ~ Hollywood ~ Daddo's
Jobs:
Hotel Maintenance ~ Video Store Geek ~ life guard at Portage Jellystone Park ~ glass glazer ~ E.M.T. ~ FIREFIGHTER & PARAMEDIC with the PORTAGE FIRE DEPARTMENT ~ Soon to be Barber