THOUGHT FOR TODAY// DRUG USE = A FUCKING COOL NIGHT... I WONDER WHY I FAILED D.A.R.E.


What a incredible fucking night I've had. Last night was well beyond amazing, it was a testament to the fantastic nature of being... and I would love to share it with all of you. The details of which and the lessons I learned may well change your lives... however I've a terrible case of writers block... so I'm gonna talk about puppies instead.

I luvs cuddley wuddley puppies so very much. I want to hug them and squeeze them and pet them and never ever let them go. I really like fuzzy wuzzy white ones that lick my face and sniff my groan... Skip that last bit... I feel like maybe there should've been a comma some where in there. I'm never going to get a passing grade with grammer like that.

Anyhoo... last night...

Nothing equals the moment when your down and out, and you know deep down that it's going to get better... then it does. That's what happened to me last night. I was sitting at the top of a dark stair case, head full of drugs, feeling about as lonely as a creature on this planet can feel. When it accured to me, it will get better. I honestly knew deep down that things weren't always going to suck. So profound... anyways... last night was good. I have a renewed sence of optimism, and as far as I know, only a minumal amount of brain cell loss...

Huh... guess there really isn't all that much to say about last night... just thought I'd share that little slice of possitivity

Every once in a while I like to end these entries with a "is that it?" kind of a feel... I think this is one of those times....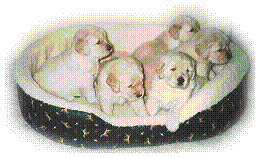 *i wuvs them so much!