<!BEGIN CODE>
<!END CODE>
NHFEAME PRESENTS
I LOVE JOHN T-SHIRTS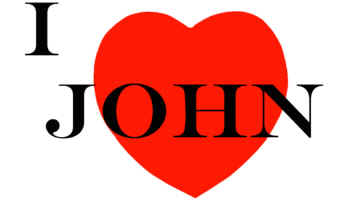 I LOVE "JOHN" SO MUCH,
I CREATED THIS SPECIAL CAFEPRESS SHOP
SEE ALL THE STUFF HERE
HERE ARE A COUPLE MORE THAT MIGHT INTEREST YOU.
<!BEGIN CODE>
<!END CODE>
OH, BY THE WAY, I DID MEET HIM IN PERSON
(AND GOT A BIG HUG FROM HIM - IN FRONT OF SEVERAL HUNDRED PEOPLE).
WHAT A GREAT GUY.
ring memberships
<!begin ssnb code>

Powered by WebRing.

<!end ssnb code>
<!BEGIN CODE>
<!END CODE>
Choose the image you like and click it to find an array of merchandise featuring that image.

Items can be purchased directly from cafepress.com using your major credit card.

mmm, Cupcake
Dog Lover
make minedecaf
mmm, Chocolate

I Love Ben
RedKarmaGecko

RaggedyAnnAndy

winkin blue bunny
gecko hearts
Proud to be an American
eagle in the sun
I Love John
Purple Monkeys
my way or the highway
Eye Patch Jacko
HelpMeFindBooty
ChocolateCrazy
ilovecinnamon
CautionPirate
ilovemel
Frankenstein Art
skiergreenheart
LittleBlkDress
keepsake boxes
bluehtsnowflake
lovegift
Halloween Angel
wineroseheart
skierwhiteheart
mmm, Lollipop
snowflakeheart
lvbluesnowflake
loveskiingheart
ilovechocolate
ILoveUSAGecko
sleepybunny