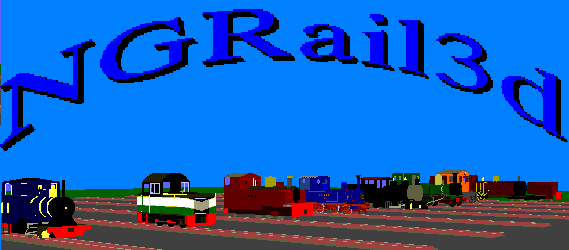 Welcome to the homepage of NGRAIL3d, the narrow gauge subgroup of the main RAIL3d group.
Here you will find news, stock, pictures, and other items concerning the expansion of the Narrow Gauge empire in the program Rail3d.
---
Beware this page is currently under construction and there is at present nothing on offer, so please check back.
---
The Download Center
---



If you do not know what Rail3d is visit the Rail3d hompage.