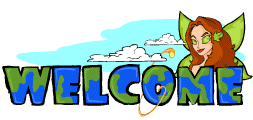 This is where you can find more...... information about Archie,Pals and Gals
Archie,Betty,Veronica,Reggie,and Jughead are here to tell you secrets about them.
Archie Andrews
Age: 18
Likes: Girl watching,watching T.V,dates,sports
Hates: Homework,test.
Fav thing: GO-Carts.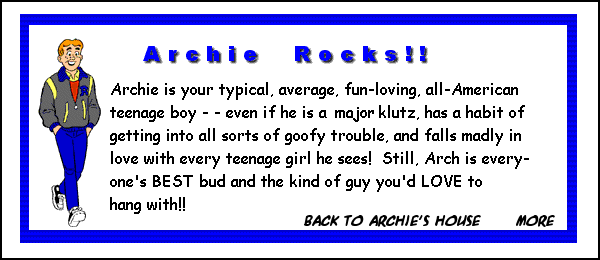 Reggie Mantel
Age:18
Likes:Girl watching,dates,sports,listening to music.
Hates:Homework,test.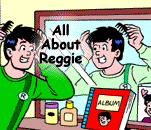 Veronica Lodge
Age:18
Likes: New......Clothes watching,dates,spending money
Hates:Poor people,low quality clothes,Nerds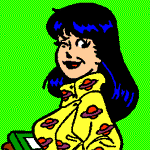 Betty Cooper
Age:18
Likes:First thing,Archie,nature,animals
Hates:Nerds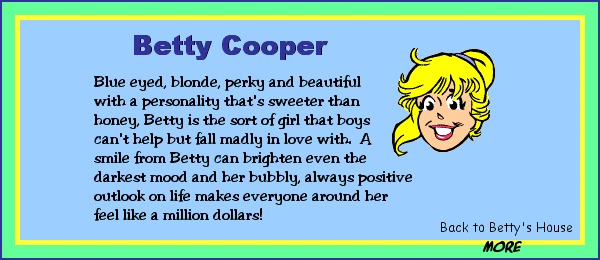 Jughead Jones
Age:18
Likes:Eating,friends,watching T.V,his best friend, Archie
Hates:Homework,test
Fav Activity: Watching ostrich races while eating.

Archies News Every Month
Now Learn How To Draw Archie

Want 2 sing 'The Archies'famous song(Sugar,Sugar)get the lyric from the Songs & Lyrics gallery !!!!!!!!!!!!!!!!!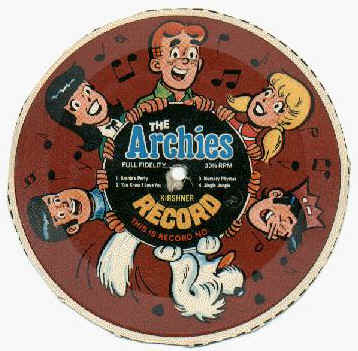 Be Come A Archie Club and Get more info on Archie & Friends
If you want to know more about the gang please e-mail at : [email protected]


More...........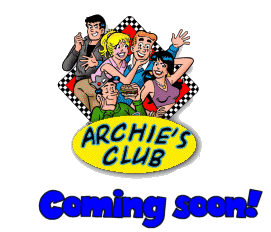 Everything By Michelle Ng Foong Mei from Malaysia