PETER! LITTLE PETEY!! Er, I mean,
Peter Tork...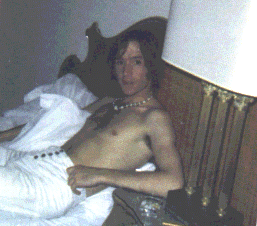 NAME: Peter Halsten ThorklesonDoB: 13 February 1944
PLACE OF BIRTH: Washington DC, USA

HAIR COLOUR: Blond. Er, ish.

EYE COLOUR:Dark brown

MARITAL STATUS: He's single! So we can share him (ooh, funness!)

BEST SONGS: Long Title: Do I Have to do This All Over Again?, Can You Dig It?, Lady's Baby, Your Auntie Grizelda (even though he didn't write it...) etc etc

BEST EPISODE:One Man Shy. For me, he was immortalised by the line "Well, when I was very little, I used to be embarrassed about kissing, but now I can talk very openly about *looks around nervously* S-E-X!" Oh, the laughs I had with that line! *sigh*BEST SCENE IN 'HEAD': When he was talking about conceptual reality in the black box and when he went to get ammo. "Mr One? Uh, Mack? Number?!"

ANYTHING ELSE? Yeah. I think Peter was treated the worst by Don Kirshner. I'm not impressed. LET'S KILL KIRSHNER! WOOHOOOOOOOOOOOOOOOO!!! Er, ahem. I'm over it. If you love Peter, email and tell me why!

My good chum and elder sister of the other half of my head, Katie, has sent me a reason for loving Peter. May I quote:

"Spev,
You wanted reasons that people love Peter? Well I only have two words:
THIS PICTURE!!!!!!!!!!!!!!!!!!!
Enjoy!"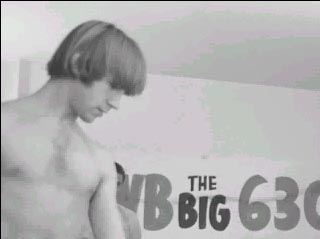 I think that's an exceptionally good reason, don't you?

I'd like you all to know that this picture was also taken without permission from EHMI, the site run by my two online chums, Emily and Heather. Thanks, dear gels, I hope you don't mind!