My First Home Page
By Sean
---
Hello! I am creating my first web page as an activity through Project Next Generation (PNG), and I'm excited about posting it on the Internet.
I like to learn about other people, and a good way to gather information is through surveys. Here are the survey questions I asked my fellow PNG friends.
What is your favorite color?
Why is this your favorite color?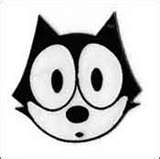 Here are the results:
Arpon - He likes blue because it is bright.
Beth - She likes pink because it is girlish and bright.
Brandon - He likes black because it is dark.
Jerry - He likes dark blue because he likes it.
Megan - She likes black because it makes her feel cool.
Meg - She likes blue because it is a common color.
Savannah - She likes green for no reason.
Sean - I like light blue because it is cheerful.
Terry - I like a variety of colors.