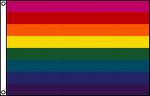 Favorite Colors and Why?



Kate-Yellow it's cheery
Kory-Hot Pink it's bright and stands out
Bethany-pink it's pretty
Zach-Yellow it's a cool color
Morgan- Pink
Josie- Blue it's one of the school colors
Jacob-green it's a tractor color
Micheal- Red it's the color of the of The Cardinals.
Donald-lime green It's bright
Gloria-Blue it's a pretty color


Colors kind of describe you. Yellow is bright and cheery always and happy. Blue is well likded easy going no matter what kind of blue. Red is deep and strong. Green is very earthy and very lovly. Pink is sometimes girly but most of the time bold!