The building for the New York Tribune was located in Printing House Square.
"Newspaper companies clustered around Printing House Square at the intersection of Park Row and Nassau Street, and job shops spread from Park Row to the East River along John, Fulton, Ann, Beekman, and Spruce streets; their proximity reinforced competition and promoted the growth of unions." From The Encyclopedia of New York, ed. Kenneth T. Jackson. (Thank you Spit!)
This is a general map of downtown Manhattan. The red X is approximately where Printing House Square is located.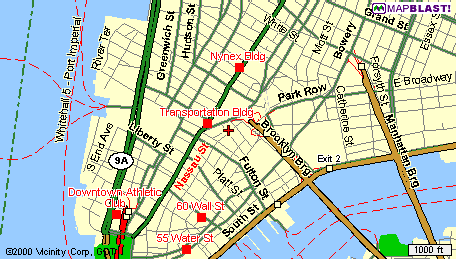 This is a more detailed map...I'm not sure of the exact location of the building, but it was in the general area of the red X.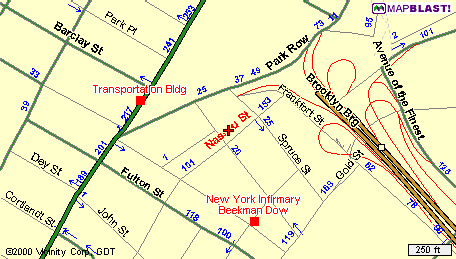 Here's a picture of the Tribune Building, in Printing House Square, 1865.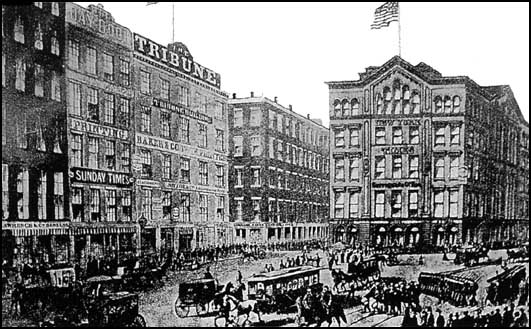 Maps provided by Mapblast.