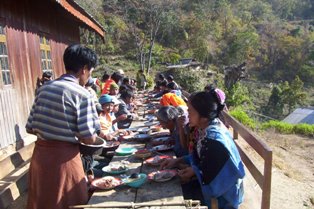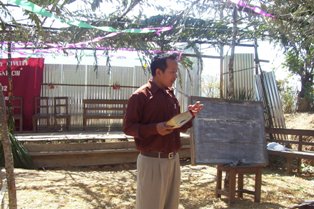 The Best part of the whole assembly was eating Robin Speaking at the Seminar..hmmm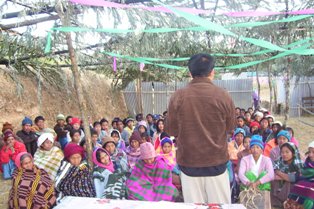 Robin Speaking at Seminar AM Session Listening to the teaching.. it is cold. .hmmm.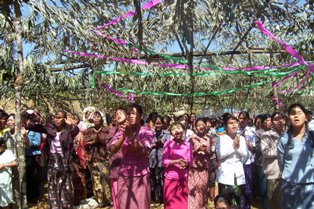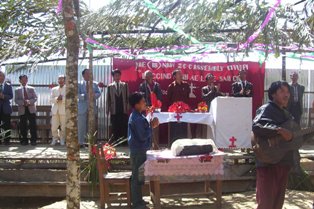 Praise and Worship was great there under the sun Robin on the stage. you have to sit there..arrrk..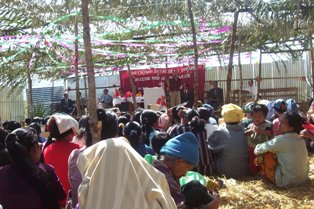 At the main service the beautiful mountain in Chin State. wanna go?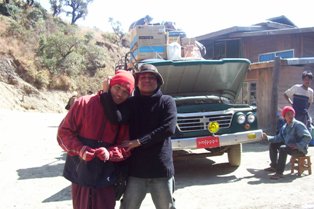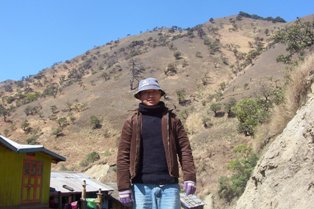 friends since we were very young who went with Robin feels really cold but want to take photo
me to Chin Sate, they became Christians after I got back to Myanmar from Philippines. PTL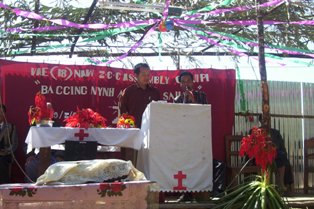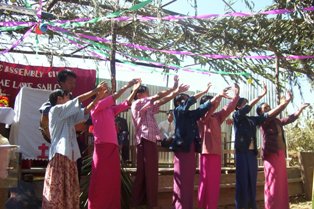 Robin being introduced. Praising God with what we call "acting song"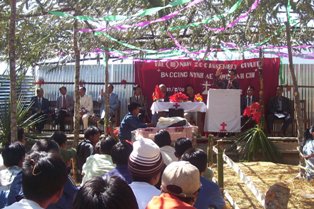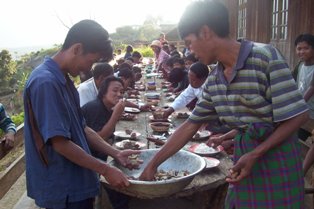 at the service See this? Pork, they're giving to who eat there. arrrkkk..
Rev.Dr. Khe Kung, my Dad giving instructions to those who will get water baptism
Our Ford 1978, takes us everywhere in this village. The villagers walking toward the water about 30 Mins.
He's thinking that he'll be in the water for about 1hr. She is thinking, "if I can be in for 1 hour".hhmm
wondering what we'd do at the first service. The first worship service.
at the service. listening to the songs. After water Baptism Celebration.
The first worship service. Tthey're looking at me... This is also after water baptism.
Please do not copy any of these and post it somewhere without permission from.
Thank you and may the Lord bless you