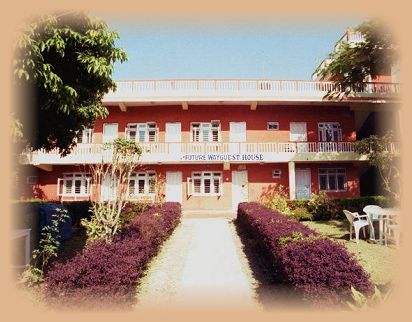 New Future Way Guest House is situated in the heart of Pokhara Lakeside. It's the place to stay if you want to be conveniently close to the shops, pubs, restaurants, bakeries and Internet cafés and at the same time feel as if you were miles away from everything, when relaxing on the rooftop or in the peaceful garden of the guesthouse.
New Future Way Guest House is a small and cosy family-owned guesthouse of Nepali-Scandinavian management. The friendly multilingual staff will help you in all ways to make your visit as pleasant as possible.
It doesn't matter if you come to Pokhara to party, to prepare for a trek, to unwind after a trek or if you come to get a touch of the local lifestyle. New Future Way Guest House has a little something for everybody.
Namaste and Welcome!