God's Promises To You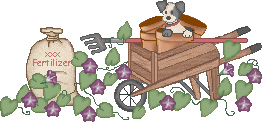 Psalm 119:89,90 states
"Forever, O Lord, thy word is settled in heaven. Thy faithfulness is unto all generations."

God's Word is faithful and it is forever. For any need that you may have, the answer can be found in the Bible.

Just continue down the page and see what God has to for you.





DO YOU NEED GUIDANCE?



Whether you turn to the right or to the left, your ears will hear a voice behind you saying, "This is the way; walk in it."
Isaiah 30:21




DO YOU NEED HELP IN TROUBLE?



Then no harm will befall you, no disaster will come near your tent. For He will command His angels concerning you to guard you in all your ways.
Psalm 91:10,11




DO YOU NEED HOPE?



For You have been my hope, O Sovereign Lord, my confidence since my youth.
Psalm 71:5
See also: Psalms 31:24, 1Peter 1:21



ARE YOU LONELY?



"I am with you and will watch over you wherever you go, and I will bring you back to this land. I will not leave you until I have done what I have promised you.
Genesis 28:15
See also: Isaiah 58:9, 2Corinthians 6:18



DO YOU NEED JOY?



Light is shed upon the righteous and joy on the upright in heart. Rejoice in the Lord, you who are righteous, and praise His holy name.
Psalm 97:11,12
See also: Psalms 89:15,16,Isaiah 55:12



DO YOU NEED WISDOM?



If any of you lacks wisdom, he should ask God, who gives generously to all without finding fault, and it will be given to him.
James 1:5
See also: Psalms 32:8, Proverbs 2:5-7



DO YOU NEED COURAGE?



He gives strength to the weary and increases the power of the weak.
Isaiah 40:29
See also: Psalms 31:24, Isaiah 43:1



DO YOU HAVE FEAR?



For God has not given us a spirit of fear, but of power and of love and of a sound mind.
2Timothy 1:7
See also: Hebrews 13:6



DO YOU NEED PEACE?



And the peace of God, which transcends all understanding, will guard your hearts and your minds in Christ Jesus.
Philippians 4:7
See also: Isaiah 32:17, 2Thessalonians 3:16



ARE YOU SICK?



But He was pierced for our transgressions, He was crushed for our iniquities; the punishment that brought us peace was upon Him, and by His wounds we are healed.
Isaiah 53:5

Is any one of you sick? He should call the elders of the church to pray over him and anoint him with oil in the name of the Lord. And the prayer offered in faith will make the sick person well; the Lord will raise him up. If he has sinned, he will be forgiven. Therefore confess your sins to each other and pray for each other so that you may be healed. The
prayer of a righteous man is powerful and effective.
James 5:14-16
See also:1Peter 2:24



ARE YOU SEEKING GOD?



...The Lord is with you when you are with Him. If you seek Him, He will be found by you, but if you forsake Him, He will forsake you.
2 Chronicles 15:2
See also: Hebrews 11:6, Jeremiah 29:13



DOES GOD HEAR YOUR PRAYERS?



Before they call I will answer; while they still speaking I will hear.
Isaiah 65:24
See also: 1John 5:14-15, Jeremiah 29:12



If you have been blessed by these words,
I encourage you to open up the source of these wonderful promises. If you're a child of god, all these belong to you. If you're not sure if you have that special relationship with Him, then please visit my page on
God's Greatest Gift.





Graphics and layout by Mary
Just click on Artie to go to her site.




Return to Home