What Did You Look Like?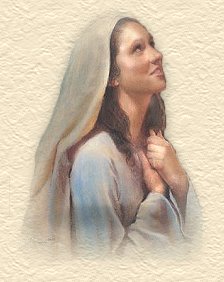 What did you look like, Jesus,
On that long and dusty road,
As you traveled to Jerusalem
So very long ago?
Tell me, Lord,did you laugh and talk?
What color was your hair?
Was it curly? Straight? Long or short?
Was it brown or were you fair?
Did your eyes twinkle with love and joy
When a a child crawled on your knee?
Did they burn with righteous anger
At the pompous Pharisee?
Did Your voice command authority
That made demons to obey?
And to Magdalene, now free at last,
What did you gently say?
Oh, how I wish, dear Jesus
For a trip through time and space;
To spend one day beside You -
To look upon Your face.
To sit down at Your blessed feet
As Mary did that night
And hear You speak the words I read
That turned my dark to light.
As I pondered all these longings,
The tears began to flow,
For I knew I wished for time and place
Where I could never go.
Then suddenly my spirit sensed a Presence
Strong and free.
And in a voice, unheard by man,
Jesus gently chided me.
It does not matter how I dressed
Or if my eyes were blue.
What matters is the blood I shed
And what I did for you.
What matters is what happened
In Jerusalem that day.
To buy my bride, my blood was spilt,
The price I had to pay.
So do not cry, beloved,
For the day is almost here
When I will come to take you
To my home so bright and fair.
You'll hear my voice and feel my touch.
My glory you will see.
And as you wish you'll see My face
For all eternity.
Melanie Cook