New Avenue Crew is a collection of original teddy bears designed and handmade by Debora Hoffmann. Made mostly of mohair, the Crew members have come in many forms, including traditional teddy bears, contemporary bears, pandas, cats, and even a pig! The majority of them are undressed, and they range in size from a little under 6 inches (15.25 cm) tall to a little under 16 inches (40.6 cm) tall.

Debora has been designing and making her collectible Crew members since the summer of 1996. Because she is a full-time proofreader, her production is extremely limited. Please note: Debora is sad to admit that she has been very busy and has been unable to work on her bears. She hopes to have enough time soon to make them and offer them for adoption. Maybe sometime in 2008?

When a Crew member is available for adoption, Debora will add it to a section of the site called New Crew. To be notified about new bears and updates to the Web site, send an e-mail to join the New Avenue Crew mailing list (see the Contact the Crew page). To hear what's new, visit Crew News.
Debora and the Crew at the Nevada City Teddy Bear Convention in 2001
Read how New Avenue Crew got its name and how Debora started making bears in About the Crew. Don't miss the Family Album of Crew members who have already found new homes. Debora hopes you get a kick out of their individual personalities just like she does.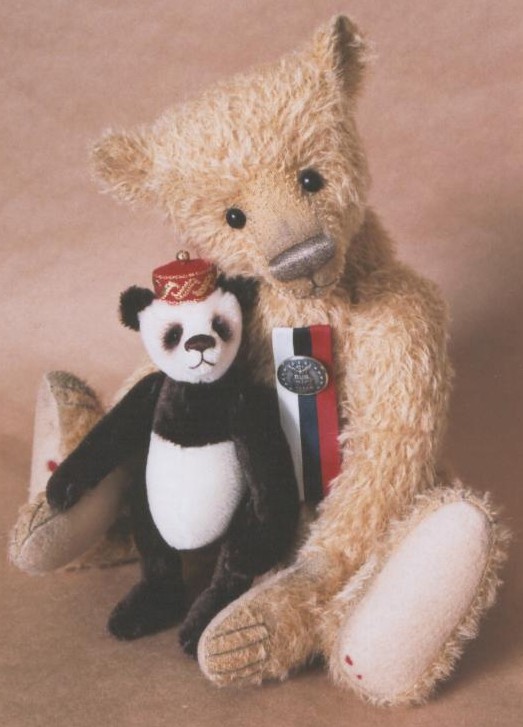 Chocoli and William the Cub
Doesn't mohair come from moes? How do you make a collectible bear, anyway? Check out the Fun Fur Facts files.
We hope you come back to visit the Crew often...and enjoy!