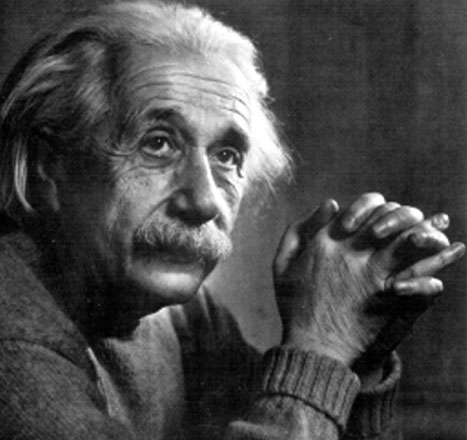 Advanced Skills in Internet use
In this website you will find some ideas to assist you in becoming an Advanced Internet User.

What is this all about? When I started this unit the depth and breadth of information overwhelmed me. This website has been designed to assist you in maximising your learning of the internet.Researching the internet through this unit has taught me there is a lot more to it than I realised. Key to maximising your learning is the ability to resource information because the internet changes all the time. When I first started this unit the areas I found the hardest to pick up where the ones I had not been exposed to before. Maybe this was because computing is more easily learnt face to face, with hands on instruction. Anyway ...
...the good news is you don't need to be Einstein!
You just need to be methodical in your approach and learn how to resource information effectively. Funnily enough the internet is a wonderful source of information.
To get an outline of the unit Advanced Internet Usage go to Curtin
Some useful sites as an introduction/refresher to the Internet include:
Learn the Net. This is full of how to information. Yahoo!Internet Life has twice named Learn the Net one of the 100 best sites on the Web. Has fantastic mini lessons as well as complete how to…
Beginners Central. This provides introductory level explanations on how to use the internet.
Einstein
OK. So Einstein was a pretty smart guy. His theory of relativity was world changing. I've heard, though, he was a slow starter too!
Bottom line, you don't need to be that smart. But, if you want to know more about Einstein go to Einstein home page If you want to read a series of tips and accumulated resources from a personal viewpoint on Advanced Internet usage go to My weblog For the top 15 tips on becoming an advanced internet user, go to Top 15
Infrastructure

This part may take a little to get your head around if you have only ever been an end user of computers. My advice is be hands on and use a methodical trial and error approach. If you are like me and were not at school when the internet boom hit go to Living Internet it provides a fascinating account of the history of the internet. And of course you can't beat the site How Stuff Works. Another site worth checking is All about the Internet

Communication

This module looks at the popular forms of communicating on the internet.If you have used a computer in a business environment like I had, this part should be fairly familar to you. However, you may have made wrong assumptions or got into bad habits, so take your time working through this module. If you haven't used a computer before, the two sites listed as introduction to the internet at the top of this page are worth a look. Go to Warner Bros for a fun look at the internet.

Don't forget to protect yourself and your computer. Some great sites that explain virus protection and internet cookies include:
E-writing

This module takes learning of the internet to go from simply navigating and communicating to creating via websites and weblogs. It is a very fun module! There is a multitude of sites on e-writing. Some great ones in addition to those supplied through the unit outline are:

There are many web hosts available for free, conduct a search and see what you can find. One of these is Yahoo Geocities
Taking and organising

This module considers better ways of taking and organizing information from the web than you may be aware of. A highlight is the search manager where you can use a mutltitude of search engines in one go. Useful sites to use in searching the internet are Wormhole to the internet or All the Web.

Its important to be specific in using the more specfic words to describe what you are looking for.Sites like Google have an Advanced search which allows you to refine your search. Go to Google Advanced Search.

If you can't think of the right words to search go to a web directory like Yahoo where information is presented in directories.
Info-communication concepts

This module really brings everything together in a conceptual look at the internet. For a great site on current news in the computing world go to PCWorld.com
The Learning Task

Internet Security – Viruses Read How Computer Viruses Work at How Stuff Works

Task Part A: Outline in a paragraph which advice you will be implementing and develop a top 5 list for new users on how to protect your computer against viruses. Implement those you believe applicable and outline your progress in your learning log.

For more information read: McAfee and Learn the Net

Internet Security - Cookies Next go to How Stuff Works-Internet Cookies

Task Part B: Outline in a paragraph the main issues with internet cookies, and whether you will be allowing them whilst browsing the internet and why.

Final Advice
Some final advice:
1: Use google as a search engine to find out things you don't know.
2: Look at things in a different way if you are having no success - try something different!
3. Shop around - when looking at using the web to do something shop around - don't just use the first site that comes up.

Overall, the level of challenge you encounter will be dependent upon your experience. Personally I found the infrastructure more challenging than I expected. Communication was very familiar, and the e writing was lots of fun. The main thing is to get in there...you will learn best by doing. Enjoy the unit!

And some final sites that might come in handy:

---
Advanced Skills in Internet Usage
created by Kellie Miller
last modified: February 9, 2005

URL:http//www.geocities.com/netstudies2004/