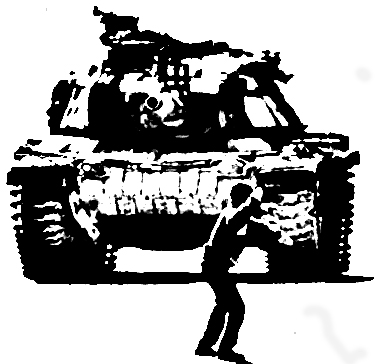 NETSTRIKE AGAINST THE OCCUPATION
WELCOME to the Netstrike Against the Occupation. Before you proceed, please read the following description of the action to be sure you know what your participation means.
Why a Netstrike? To add our virtual bodies to the presence of the physical bodies of people who are taking to the streets around the world to denounce the Israeli Occupation. To attract media attention by engaging in a new form of protest action. To send a message to Ariel Sharon that we will not stop until the IOF (Israeli Occupation Forces) withdraw from the Occupied Palestine to the 1967 borders.


How does it work? The Netstrike Against the Occupation sends page requests to the Israeli government servers for as long as you leave the Netstrike page open. With each request the Israeli government server takes note; If enough people join the Netstrike, we may slow or crash these servers, currently being used to spread online disinformation about what is happening on the ground.


Can it hurt my computer?No. It's just sending requests for web pages. There is a possibility that some computers running older versions of Internet Explorer will slow or freeze after a while. If this happens simply quit IE or restart.
If you do not feel comfortable participating in the Virtual Sit-In, please try http://www.electronicintifada.net to find out about other ways you can help. If you are ready to begin . . .