Introduction on GLAY by thunderzombie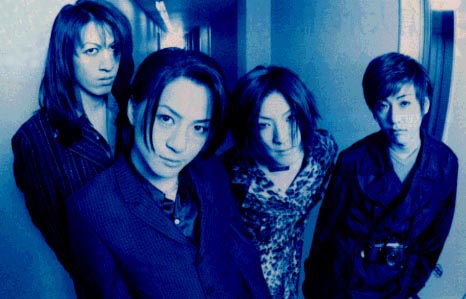 GLAY came from the word GRAY. Like the color, it is neither black nor white. That is their music, not white music, not black music. R was changed to L to indicate their uniqueness.
Found by Takuro (band's leader) in 1988. He was with Teru (vocalist) who was the band's drummer at that time.
Teru later became vocalist after he sang in a demo tape and Takuro was impressed. Next step was a lead guitarist and a bassist.
Later came Hisashi (lead guitarist) being the member who was the most difficult to convince to join the band as he did not quite like GLAY's music as it was not rock which was the music genre he preferred. Hisashi was with his former band Ari before it disbanded and decided to join Takuro.
Jiro (bassist) came way later and was the last member to join.
GLAY's support musicians kept changing (from D.I.E and such) until recently, Toshi Nagai and Shigeo Komori seems to be intact in drummer and keyboardist position respectively.
Started performing indie songs before releasing their first ever single to the world, RAIN in 1994.
10 years has passed and they're still standing strong with none of the members going solo.
Here, I present to you, GLAY, the living legend. Entering the future with 10 years of victory.