BOOKMARK THIS PAGE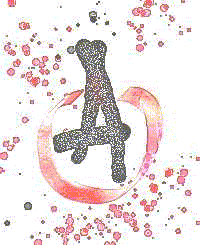 Nestor McNab's

Page

This site is an attempt to bring together in one place links to what I personally consider some of the most important sites, documents and groups regarding the world of Anarchism.

One important project of mine is the Nestor Makhno Archive where I have collected as much material about Makhno as I have been able to find on the web, together with the odd piece I've scanned myself. The Archive has recently relocated to a new address.

If you would like to suggest a link for inclusion on the site, or if you have any comments about the site, please feel free to

mail me!
---
START YOUR VISIT HERE:
---
This site was last updated on 14th June 2003
Nestor McNab

[email protected]
(some) Graphics by Nestor McNab

NO COYPU ... RIGHT?

(and definitely NO tapirs)