!!Viola!!____________________
Viola is from Kiddy Grade. She is really cute! I just loved making all of the ruffles. Without the overdress, I can use the white ruffled dress as a gothic lolita outfit. It's pretty neat! Two costumes in one! (I'll post pics of that later.) I'm going to make her little stuffed dragon that she carries to go with this costume soon. Now all I need is a Cesario! ;_; Anyone? Hmm?
This costume was first worn at Otakon 2004.
Click on the thumbs for larger pic please!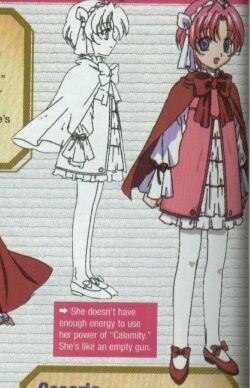 Fabric from: Joann Fabrics
Shoes from: Old Navy
Stockings from: Foot Traffic
Wig from: The Illusive Skull
Dance Trunks By: Capezio
Visiting here from somewhere else? Go back to The Homepage