!!Retasu!!____________________
Retasu is a cute girl from Tokyo Mew Mew. I picked her because she has glasses and is klutzy and shy, just like me!
Retasu wears this outfit while working at Cafe Mew Mew. This costume won Best of Weekend for Hall Cosplay at Tekkoshocon 2004.
This costume was first worn at Otakon 2003.
Click on the thumbnails to see the larger versions.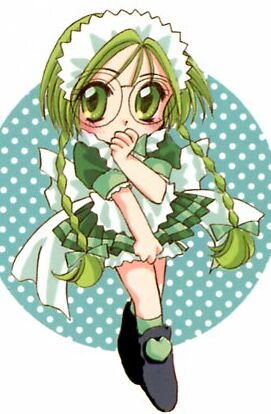 Fabric from: Joann Fabrics
Wig from: Cosmic Outfitters VERY friendly and helpful service, I highly recommend!
Shoes from: My basement.
Dance trunks from: Capezio
Visiting here from somewhere else? Go back to The Homepage