!!Sailor Tin Nyanko!!____________________
I've always had a secret desire to cosplay as this naughty looking character, so I finally broke down and did it. Sewing the pleather was insanely annoying. I patterned this one more by myself than any other costume. I worked really hard on the patterns. I hope you like it.
Click on the thumbnails to see the larger versions.
This costume was made for Tekkoshocon 2005, where it first appeared.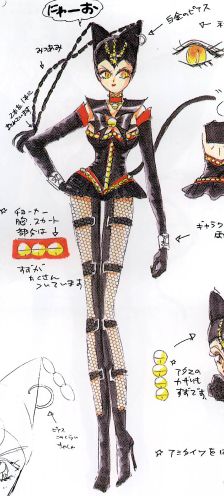 Fabric from: Joann Fabrics
Boots From: Kaufman's
Wig hair from: Sally's Stockings from: Foot Traffic Gloves from: I forget.. -__-;
Visiting here from somewhere else? Go back to The Homepage