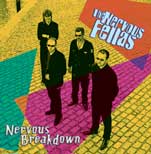 The Nervous Fellas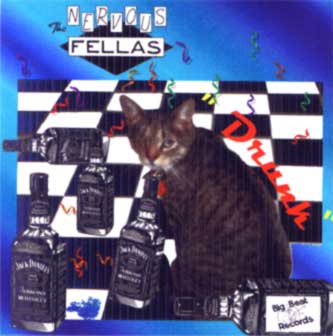 They recorded three CD's .
"Drunk", "The wolfcall" and "nervous breakdown" .They did
those recordings at
the former Waterfront/via-ritmo studios. There are intentions for
making a brand new CD soon.

Check back regularly for details.
Four songs on streaming
audio without long downloads!!!
There's a link on the mp3 and info page.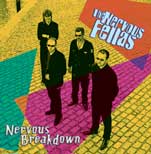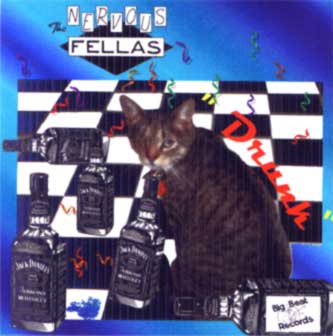 CD "Nervous breakdown" ('02) content ;
Ain't that fine
; the wolfpack
rock little baby
reed rocker
just to be with you
surotogo
things ain't right
watcha doin'
snakes;
nervous breakdown
she likes to rock
crazy mixed up world
the rooster
shakin'all over.

Four songs
on streaming audio without
long downloads!!!
There's a link on the mp3 and info page.
Early 2002 marked the time for the Rotterdam-based blues band, The Nervous Fellas, to record their third album, Nervous Breakdown. As I had not heard any of their previous material, I could not draw any comparisons, but this album was a very pleasant surprise. To start with a number of originals, always highly appreciated, are J. de Roos' authentic harmonica sounds in the dynamic "Reed Rocker," the energizing jungle beat of "Surtogo," in which drummer Rene Klein seems to be having the time of his life, and the highly contagious "Nervous Breakdown," a certified toe tapper. For covers, The Nervous Fellas chose lesser-known material by artists like Jerry McCain, Chuck Higgins and Cecil Gant. Louis Thomas Watts' "The Wolf Pack," is pleasantly crazy, with its poignant "wolf calls." My personal favorite is John Estes' "Whatcha Doin' ," a beautiful slide tune. Although quite a lot of tunes are going to appeal to the harmonica freaks, Arie Verhoef supplies more than solid fretwork, assisted by Andre Prins' no-nonsense bass lines. The album is dedicated to 'fella' musicians that departed this earth much to soon and were part of their musical growth. These guys know what the blues are supposed to sound like, played straight from the heart!!! For info: Nervous Breakdown / Big Beat Records / BBNF0102, www.geocities.com/nervousfellas. --- Bobtje Blues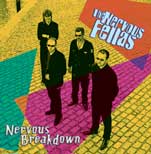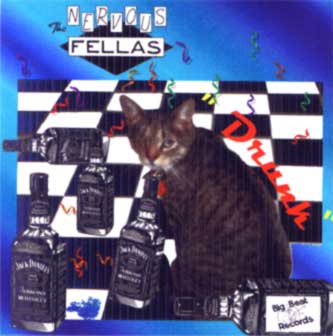 "Nervous Breakdown"(2002)Big beat records.
The CD "nervous breakdown" is
still for sale at gigs.
A good thing to see
the 'fellas' when they are around.

.All those recordings are done by
Chris Krebs ,he knows the blues should sound.
He produced together with the
nervous fellas the CD's "Nervous breakdown"
The CD "Nervous Breakdown" is recorded
recorded on 26 tracks at
"the Waterfront office" Rotterdam jan 2002.
Whe would like to thank
Chris V. for his good job and
beeing a fifth member for a short while.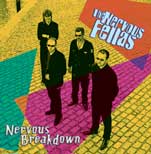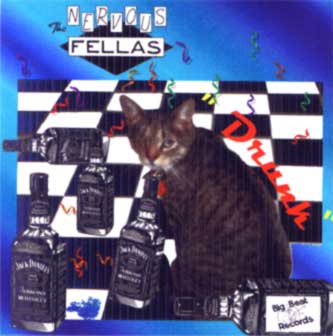 The recordings on the banner is
"snakes"(J.Harman),a track
from the "drunk" cd.
I.M. may 1985/jan.2004.
Bassplayer's cat sneak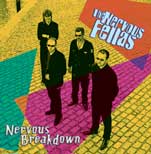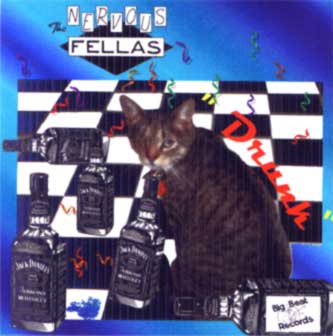 Bassplayer's cat sneak
The cat on the CD "drunk".