This is a competition solely for your Neopet.
Conquer the Worlds of Neopia!
Take your Neopets travelling on an exciting journey.
During their voyage they will meet new neopets, in new places.
They will collect prizes for each level they gain.
See how easily the game is played.
This is a fun way to compete and make new friends.
Neopets© Competition
You may also wish to compete in our
Neopets© Competition Top Sites.
Sign Up For Both Now! What are you waiting for?
If all of this sound like fun to you,
but you are not a member of Neopets©.
Go here and sign up. It is all FREE!


The Kids Train

Please vote for us here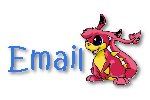 Copyright 2003 Neopets, Inc. All Rights Reserved. Used With Permission.