~CONTACTS~


E-mail:



[email protected]

(Main)


Messengers:

AIM: nikitaneo
ICQ#: 2417322
MSN: [email protected]
Yahoo!: neonikita


Phone:

E-mail Me for it...Yea like I'm going to post that on here *LOL*...

Address:

E-mail Me for it...What do u think I'm stupid enough to post that here...

Pager:

Don't Have One...Maybe someday I might...I'll let u know...

CellPhone:

Don't Have One...Never Will...
Unless I'm a CEO with really good health insurance in case
the brain tumor rumors are true...

Other External Communication Devices or Methods:

None that I know of or care to remember...
Or yet invented other then cans and string
Or yelling long distance or talking face to face...
E-mail me or Call for those types of meetings...

Implants or Other Internal Communication:

Not yet on the market...
Besides I would never have something that technical
imbedded in my body willingly nor is it worth the bother...
Besides just incase this mark of the beast hooey is true,
I'm leaving my options open for future nonsense...





Sign Guestbook


View Guestbook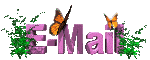 Last Updated: Jan. 5th, 2009
©1997-2009 Amber (NeoNikita)