Luckey_duck is currently: Offline
Posted October 2nd @ 1:12 NST
Hello everyone! Its almost Halloween. Anyone have any Halloween ideas for the guild? How about a Halloween P/b raffle? If you have any ideas, please neomail luckey_duck, zulindia, beaglegirl122590, or magiksecrets.
Posted Sept. 27th @ 2:40 NST
Hey guys, its Zulie! i havent been able to get on because of the login bug, but i will come on when i can get to the library! until the bug is fixed, library is the only way for me to come. I miss you all!!!
Posted Sept. 27th @ 2:22 NST
There is now a NeoWager! See if you can win some treasure. Thanks lucky_duckie_68 for the idea.
Posted Sept. 27th @ 2:09 NST
New Contest! Its called Conundrum! try it out. You might win.
Posted Sept. 27th @ 6:30 NST
Remember to send in any ideas you have for the guild to luckey_duck. If I use one of your ideas, you get 3,000np! Also, dont forget about the Rainbow Paint Brush Giveaway when we get over 140 members.
Posted Sept. 27th @ 6:24 NST
I have updated some of the contests including: Mystery Item, Treasure Hunt, Referral Contest, and the scrammble. One more person still needs to win the Mystery Pic.
Posted Sept. 21st @ 11:38 NST
Congratulations to "cacs619m" who won the Faerie Paint Brush! When we get 140+ members I will give out a Rainbow Paint Brush so start referring! :)
Posted Sept. 18th @ 12:202 NST
The three new petpets are: Gwortz, Feloreena, and Teemyte. They are so cute!



Posted Sept. 18th @ 12:12 NST
To get the Space Faerie Avatar, you must beat her in the Battledome. Have fun!

Posted Sept. 17th @ 1:00 NST
The Faerie Festival is coming up soon, so expect some new Faerie themed items.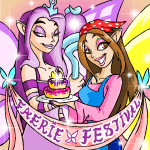 Posted Sept. 17th @ 12:55 NST
The Faerie Paint Brush has been retired from the Hidden Tower!

Posted Sept. 15th @ 3:20 NST
There is a new pet! The White Acara.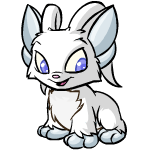 Posted Sept. 15th @ 3:15 NST
Ill will be updating/fixing the webpage today. And hopefully it will be finished soon. I will try to add some new stuff too.
Posted Sept. 14th @ 4:11 NST
Dont for get to vote in the Neopets Trading Card Staff Tournament. Click here to vote.
Posted Sept. 14th @ 3:39 NST
The two new Techo avatars can be found by going: http://www.neopets.com/disown.phtml and http://www.neopets.com/island/training.phtml?type=wisdom
Posted Sept. 14th @ 3:30 NST
The Mystery Pic, Mystery Item, Word Scrammble, and Guess-a-Pet will be added to the "Contests" part shortly. Tomorrow I should be on around 3:00pm NST!