Welcome To Lump's Domain...
Welcome! This page contains a lot of different stuff...Have a look around! Most of this stuff is old crap, but ill keep it up. The page that I'll be updating most likely are the personal pics.
---
Game strategies/info/stuff(this stuff is outdated)
Romance of the 3 Kingdoms Stuff
Other stuff
Del's personal pics(bah this is probablly what you guys come here for anyways)
Del's personal pics 2
---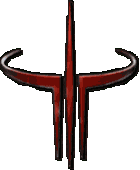 ---
THIS PAGE IS ALWAYS UNDER CONSTRUCTION
I WILL BE ADDING MORE TO EACH SECTION WHEN I GET A CHANCE
Last update: 8/2/2K2
-added a Day of defeat pics page
You are #
to either stumble onto my page, got lost and found themselves here, or actually found what they wanted!
---
Questions? Comments? Email me at [email protected]
---
---
This page hosted by
Get your own Free Home Page