These are some links that I use.
Some are good places to go, check it.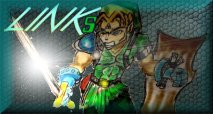 ---
Smite and Raihns PLU page. - 010908
-PLU page made by Smite and Raihn. Includes many topics and such check it.

Hotmail - 010908
-Free internet Mail from MSN.

Geocities Home site. - 010908
-This site made it possible for me to upload this page, very easy to use.

Cartoon Networks Toonami. - 010908
-I think that Toonami is the coolest thing on Telivision right now.