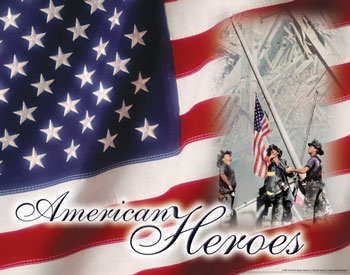 Hello and Welcome to My Tribute Page,in the Following Pages you will find tributes to The World Trade Towers before,During,and After the Attacks.You'll also be able to see a Tribute to Our Soldiers in Iraq.As well as the First Pics to be posted on most sites of what the New World Trade Center is Planned to Look Like,and a page Dedicated to Reminding you WHY we are at war in Iraq!I hope you Enjoy this Small Tribute as I worked hard to get it just right!
Thanks for the Visit!
GOD BLESS THE USA and Our TROOPS!!!