Sky Diving!
This is probably the craziest thing I've ever done in my life! It all happened in the summer of
2002 when I was working as an Extreme Blue Intern at the RTP lab of IBM. Every week someone used to suggest
a new activity for the weekend and one fine day I saw Sky Diving written on the board! At first I said NO WAY! but after
a couple of days the craziest of ideas hit me and I said I'm gonna do it! and I did it the day was 22nd June, 2002 won't forget that one!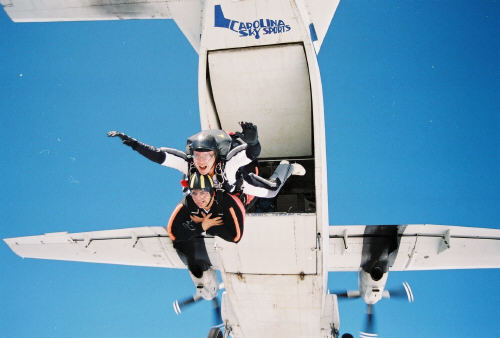 Here We Go!!!!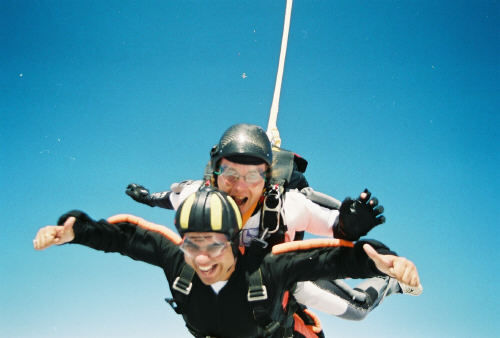 This is BLISS!!!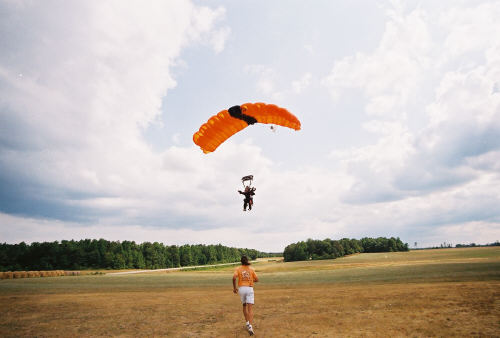 Back to Reality :(( Before jumping I thought I'd be the happiest person when I touch down
but when the time came to actually touch down I felt O No! I wish I could fly forever!