...knitting, crocheting, spinning, mothering, designing, school....everything in a mom's day.
Free TopList
Welcome!
UPDATE: 03/24/2008
NEW!!


Registration NOW OPEN!

Check out the club blog =
Spring/Summer Sock Club
Club group on Ravelry=
WPC Cotton Club
---
Toddlers house slippers
Thank-you,
Lindsay
NEW!!!!!!
GO check them out: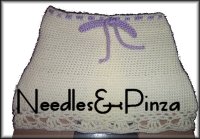 Kids Toe Up Socks
Adult Toe up Socks
I am around for support as always but please expect some minor delays. I am a bit behind on some work here.

---
We are proud to offer Free techincal support on all our patterns. we offer 2 options; 1. simply email us (contact button at bottom) or
2. Feel free to join our Yahoo group.
---
Home | Blog | Patterns for Sale | Free Patterns | portfolio | Shop | Contact