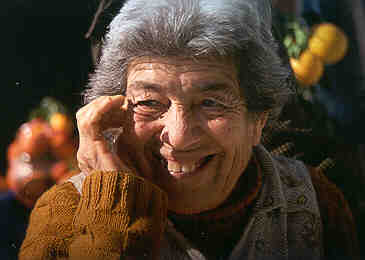 Kibrisli
When I was in Northern Cyprus, I stopped to buy some fresh oranges from a driving-by farmer in front of this lady's house. As I was walking towards the farmer she came running to me, hugged and kissed me with her warmest heart and started to visit with a great excitement to my ultimate surprise.
I still wish I did not tell her so soon that I was not the person she thought I was.
Turkish Republic of Northern Cyprus, January 1996.