Welcome to the Official Web Site of NED Electrical 1990-91. This is not the Official Site of NED University. You can visit NED University's Official Web Site at http://www.neduet.edu.pk.
This web site contains information about NED Electrical 1990-91 Batch. Here you will find news, facts and details about our Batch and fellows. We have an online directory of batch fellows and a photo album as well. If you have any further suggestion for improving this site we will appreciate a feedback.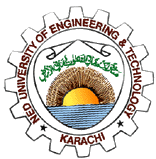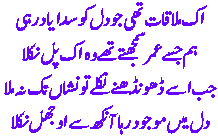 We are also running a mailing list with more than 60 active members from our batch. The purpose of this mailing list is to share views and news of common interest. If you are from NED Electrical 1990-91 Batch, you are welcome to join our mailing list by submitting your email address below:
You are visitor No


Designed and Maintained by :- Zafar ul-Islam
Last Updated : February 23, 2007
NED 1990-91 Copyright © 2000.