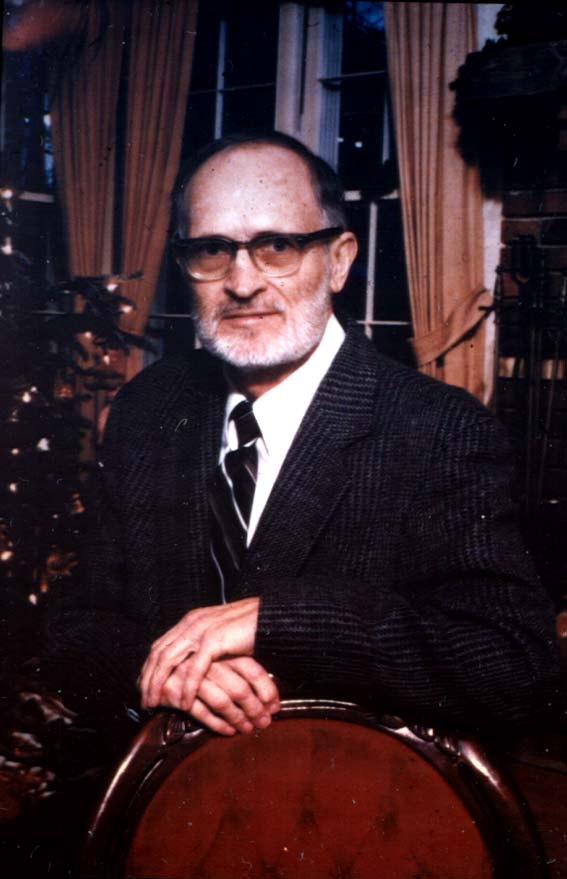 Now a little about me:

I'm a retired computer systems analyst, having worked with medium sized IBM and DEC mainframes and voice/data communications for Dupont for 36 years - after two years of active duty in the Army toward the end of the Korean conflict, I've been widowed since Oct., 1997 after being married for 42 years. I have four children and nine grandchildren, and live in beautiful Virginia in the foothills of the Blue Ridge Mountains (near the Martinsville NASCAR race track).

 

 

About me then: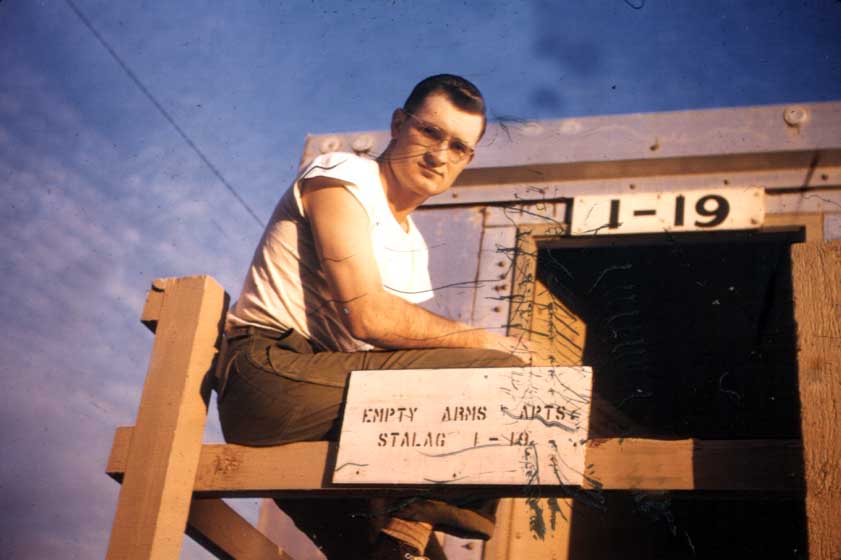 I was just out of college with a commission as a 2nd Lt. in the army. My unit was the 9223rd Transportation Service Unit, better know as the Transportation Arctic Group. This unit tested oversnow vehicles attempting to find the most economical and practical methods for moving cargo on the icecap. While testing these vehicles, we hauled supplies to an Air Force radar base 100+ miles east of Thule. Bases on the icecap were part of the Dew line (Distant Early Warning radar bases operated durng the cold war).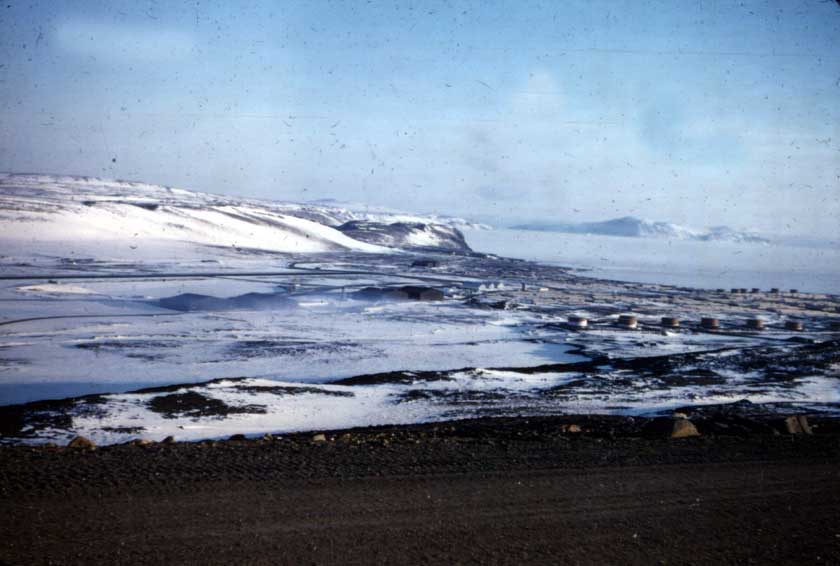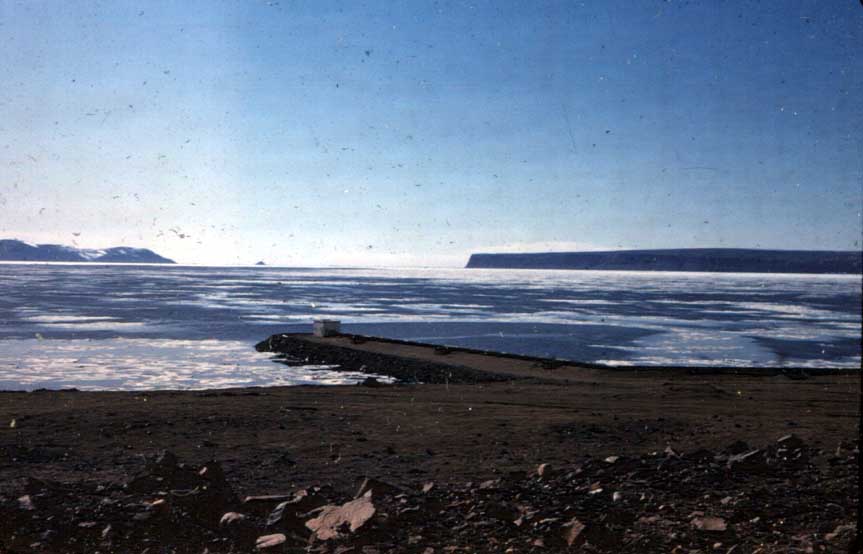 I've had these slides stored away for most of the years since I took them, because many of them violated regulations dealing with base security at that time. In 1954 we were not allowed to visit the native\village nor have much but incidental contact with the native people. As you can see with the sun shining  and the snow and ice still in abundance in April and May, the land shows a stark beauty. There was a constant runway clearing task, and all supplies still came by plane.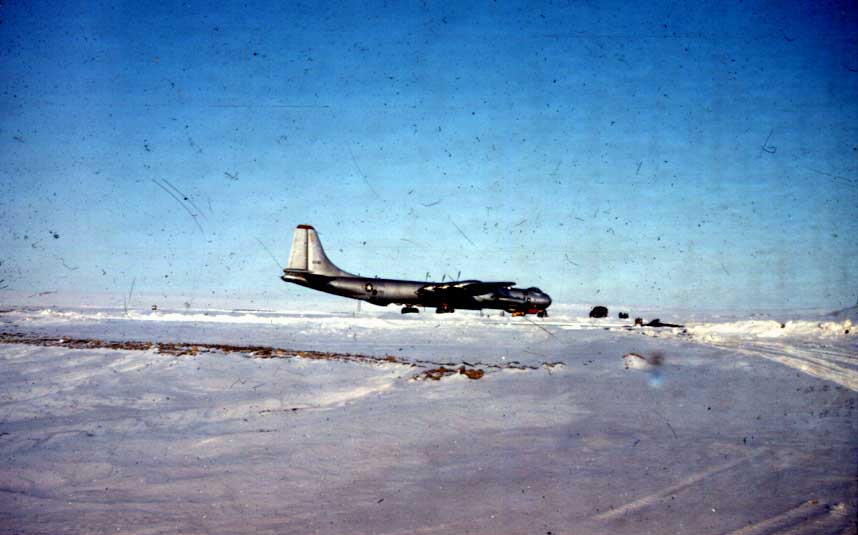 The B-36 was the main SAC bomber, and we hated them, except for one thing. We hated them because with their six pusher prop engines they vibrated the barracks with each landing or takeoff, and they either came or went five minutes apart.They did, however, bring us fresh milk as they flew direct from New Mexico. We were extremely happy when SAC changed to the quiet B-47 jet bombers. North Star Bay stayed clogged with ice until July.We were constantly told that something that was out of stock in th PX or mess hall would be on the first ship in. We started visualizing how big that ship would be to really bring all those things promised. The accompanying pictures show the bay a it was breaking up in June - then one morning we looked out at something we would rarely see - a completely clear bay. The first ship finally arived in July, and the whole base turned out to welcome it.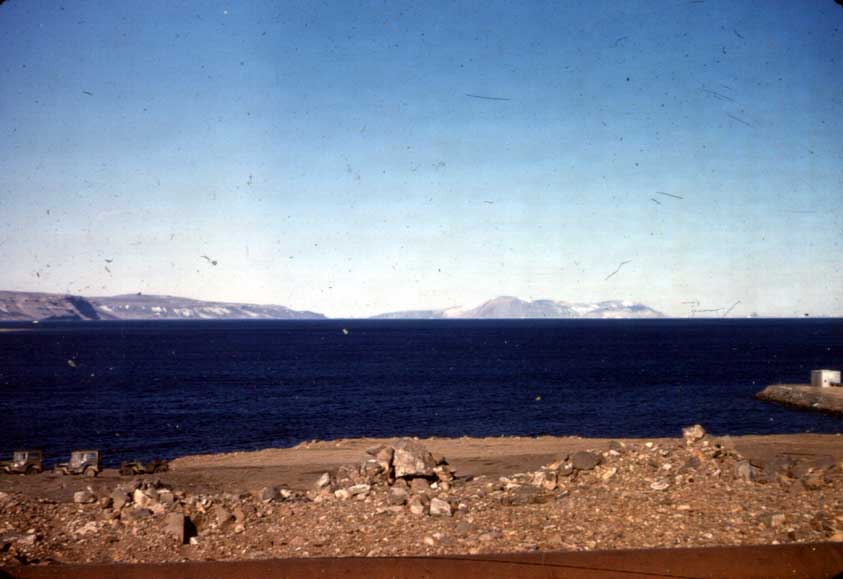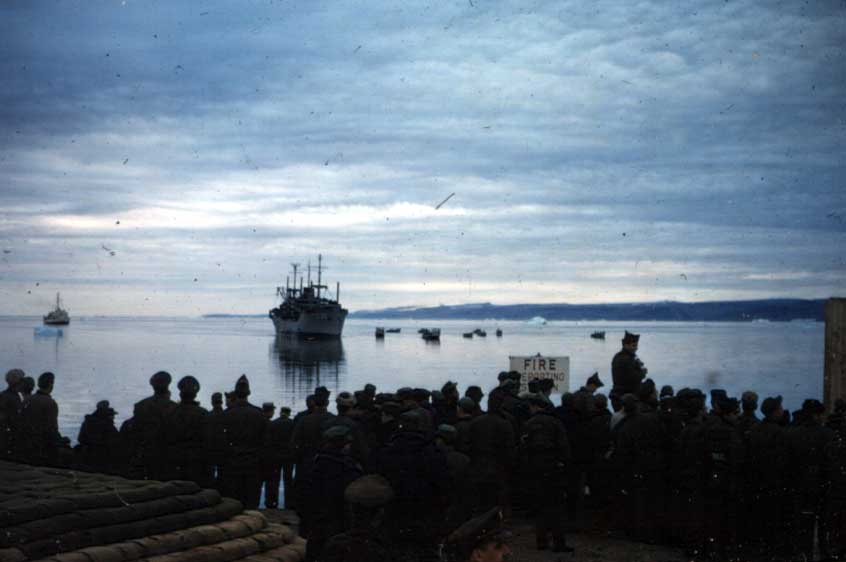 It was also in July that the bay was almost clear all the way to Saunders Island - the long flattop Island across the bay. (below, left)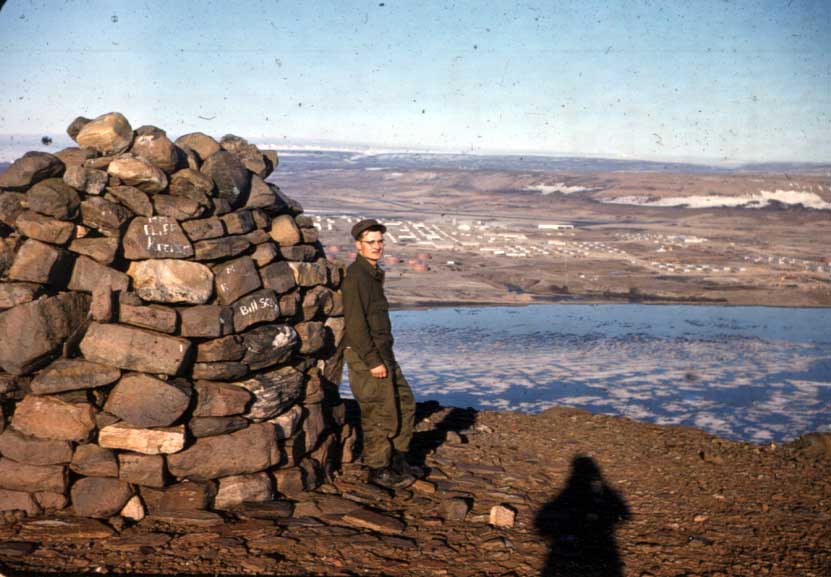 The rock cairn on top of Mt. Dundas will be described later, but looking past the cairn and me, you can see a reverse view of the base and the icy bay. This shot was taken at 2 A.M. on a Sunday morning in June (after the sun started going in a circle for 24 hours of daylight).