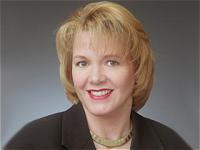 PAM DAALE

Long Standing Member of the Board of Directors
Pam Daale, lover of all things horses, passed away Sunday afternoon, April 4, 2004, after a long and courageous fight with breast cancer.

Pam will long be remembered for her contributions to her community, and will be especially remembered by those she touched in the horse world.

At the age of 16, Pam had a horseback riding accident on her family's farm that severed her spinal cord. Although the accident left Pam a paraplegic, she never lost her love for animals, and especially for horses. "I think horses are one of God's most fascinating creatures, and being a paraplegic can't keep me away from them," she said. And being a paraplegic didn't keep her away from them - she continued to ride.

Pam not only shared her love of horses with her family, but, through her many activities with non-profit organizations, with others as well. She served on the Board of Directors of Mountain States Horse Rescue and Rehab for many years.

Pam understood that many horses need organizations such as MSHRR to step up in times of crisis. She knew that there were times that people could no longer care for their horses, due to health or monetary concerns. And those people needed MSHRR to help them out. And she also knew that there are those who abuse and neglect horses. And those horses especially need MHSRR to be there. Pam's support of MSHRR was unwavering and unstinting. We will always remember Pam for the many ways she contributed - to make sure that MSHRR would always be there for the horses.

Pam also actively participated with the North American Riding for the Handicapped Association, and served as the honorary chair for a recent fund-raising campaign for the Colorado Therapeutic Center in Longmont. Pam was a very active supporter of therapeutic riding. She knew the love of riding horses, and worked tirelessly to make sure others had the opportunity to discover that love.

Pam's sense of humor was an essential part of her makeup. Once, after I had picked up a load of donated hay, I stopped by a store to pick up some groceries before heading home. My head was deep in the frozen food section looking for just that perfect food, when a deep, gruff voice from behind hollered at me, "Get that nasty old load of hay out of my parking lot right now!" The frozen food I had just chosen flew up to the ceiling as I jumped and turned around, expecting the manager to throw me out of the store any second. Of course it was Pam, and she laughed and laughed with me at the complete scare she had given me.

As a Denver TV meteorologist, Pam always appreciated when I was able to call her up and tell her the current conditions in our part of Colorado. She really appreciated that I was a magnet for bad weather, and could let her know just how bad that hail really was!

We offer our deepest condolences to Pam's family - her husband, daughter and son - who were the most important part of Pam's life. We will miss Pam very much and will honor her memory always.


For those who wish to carry on Pam's commitment to the well-being of horses, donations are being accepted by MSHRR in memory of Pam. You may mail donations to:

Mountain States Horse Rescue & Rehab
8154 County Road 3
Joes, Colorado 80822

phone/fax: (970)358-4548



---