WELCOME TO THE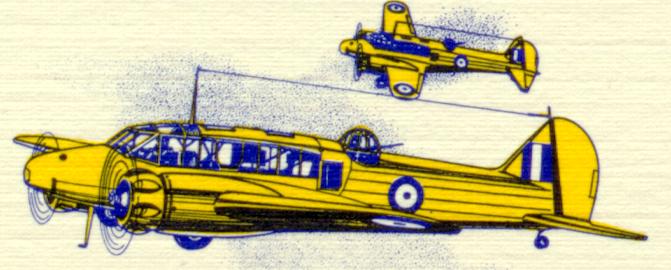 VINTAGE AIRCRAFT RESTORERS
The Vintage Aircraft Restorers consist of a group of retired volunteers, interested in the preservation of Saskatchewan's Aviation Heritage, and the British Commonwealth Air Training Plan.

Under the direction of Don O'Hearne, they have worked diligently over the past 15 years to portray the BCATP through the restoration of a Cessna Crane Aircraft #7829, a circa 1940 Link Trainer/ and a Mkl Avro Anson Aircraft #R9725. Enlargment of the BCATP Gallery, wall displays and aircraft models all pay tribute to the workmanship of these volunteers.

Follow this link to the Moose Jaw.net site to see more on the Vintage Aircraft Restorers
---
Special Honour
Vintage Aircraft Restorer Don O'Hearne poses with a plaque awarded him recently as he was inducted into the Saskatchewan Aviation Hall of Fame.
O'Hearne, leader of the Vintage Aircraft Restorers for the past 18 years, was inducted at an awards banquet Nov. 3. O'Hearne's interest in flight began as a child. Before the Second World War he had almost earned his private pilot's license and in 1939 he joined the Royal Canadian Air Force, serving as an airframe technician and later as an instructor. He retired in 1965 as a warrant officer.
In 1982, at the age of 67, he was asked by the Saskatchewan Western Development Museum to restore a Cessna Crane as part of the Museum's proposed British Commonwealth Air Training Plan exhibit. While some volunteers viewed it as a pile of junk, O'Hearne viewed it as a challenge and began work on his own. Gradually other volunteers joined him, completing the Crane and many other aircraft now on display at the museum. The Vintage Aircraft Restorers continue to work at the museum and are presently restoring the Tiger Moth aircraft and Oxford cockpit for hands-on learning.
At right, Jim Gushuliak works on the belly panel for an Airspeed Oxford Aircraft the group is currently restoring.
(Ivia Kolopeiiuk photos) From the Moose Jaw Times Herald Nov 9, 2000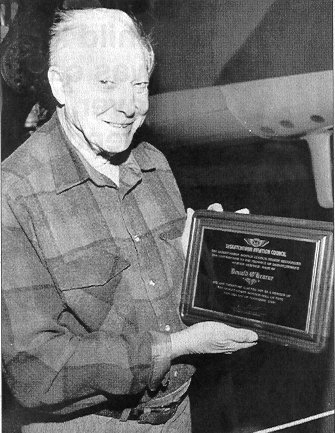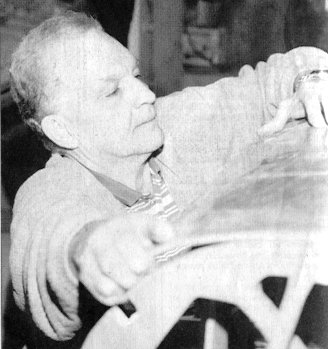 ---
O'Hearne receives special award
By APRIL WEICHEL
Special to the Times Herald
Donald O'Heame of 601 Wing Moose Jaw, Air Force Association of Canada, was awarded the Distinguished Service Award by the National Association recently at the annual 600 Wing Regina Remembrance Day program.
The award is given to a member who has performed a distinguished service either in the performance of a single act or tireless dedication through a lengthy period.
O'Heame says he was surprised to receive such an award. It is only pre sented to two members annually in Canada, and it is the highest honour which may be given to an individual by the Air Force Association.
O'Heame has been involved with the Royal Canadian Air Force since1939.
O'Heame served first as an airframe technician and later as an instructor until he retired in 1965 as a warrant officer. He now uses his time to restore aircraft so the public, especially children - his favourite - can take a look at tthhe planes. So quite often in the mornings, O'Heame and 11 other men known as the Vintage Air Craft Restorers, spend their time whistling, away and fixing up the planes. 'It's good to see the children sitting in them and pretending to fly an airplane" says O'Heame.
Despite his surprise, O'Heame said he was proud to receive the award.
"I am very proud of myself and my achievements." says O'Heame. "I feel that I am lucky to be chosen for such an award. Especially since there are only two in Canada given away each year. And I believe that the other fellow who got it lives in Ottawa."
comments about the page ?please email the webmaster best viewed at 800*600
our latest projects