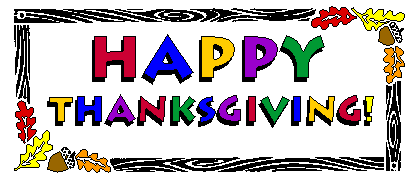 A A Perky Turkey
An instant message popped upon my screen,
There was one on each side and one in between.
It was from my friend Franny,
I was thinking of her at that moment..it was uncanny.





She asked me for a recent photo,
My reaction was "Oh, No."
I asked,"What are you going to do to me?"
She said," You just wait and see."
I was feeling quite perky,
I asked, "Are you going to make me into a turkey?"





"LOLOLOLOL", she did say,
"Have a Happy Thanksgiving Day."
This is what I recieved from Franny, my friend....
You surely will laugh when you see what she did send...
LOLOLOLOLOLOLOL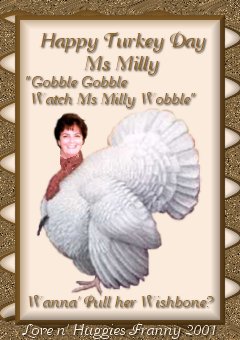 Music: Turkey In the Straw
Created 11-16-2001
Font CAC Pinafore