Prizes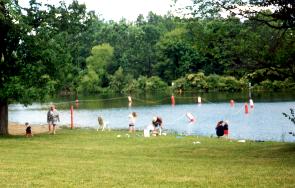 Kids Fishing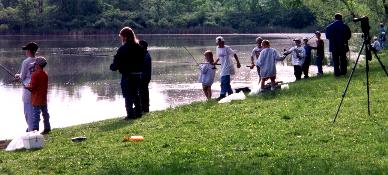 More Kids Fishing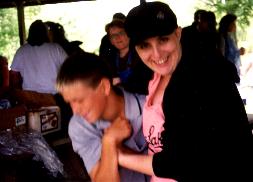 Aunt Cheryl horsing with Jimmy!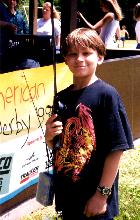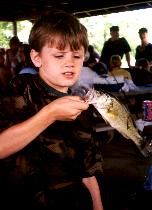 My great-nephews
Patrick & Al Conroy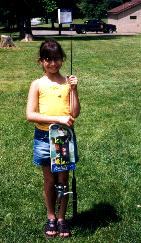 My grand-daughter Ashley McCabe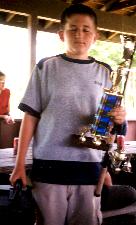 Two of the many winners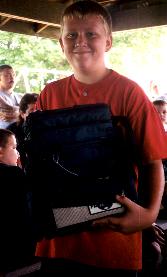 Two more winners ..grandson Miky on the right
***********************************************
My granddaughter Jessica is 15 years old and next year can no longer fish in the derby.She had asked me to teach her to bass fish after arriving at the lake.She had never caught one.She wanted to catch one for grandpa Bob. We fixed her pole up with a rubber worm and I showed her how to cast and reel in. Upon her 3rd cast , she caught a bass. After that she was hooked..LOL..She proceeded and caught 6 total. The judges found her screaming with excitement at each catch and chose her to win the "Bob Piros, One More Cast Award." What a tribute to her Grandpa Bob for her to win this award.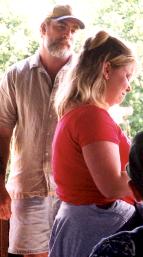 Jessica crying after getting the award,my son Rich,in the background was the presenter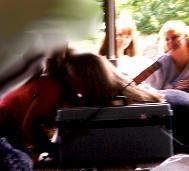 Her mom Pam giving her a hug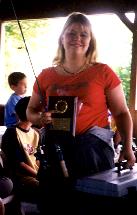 Jessica's Award and prizes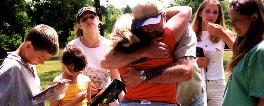 A hug from uncle Rich with brother Jimmy checking out the award,cousins Ashley, Crystal,Valerie and frind Christina waiting their turn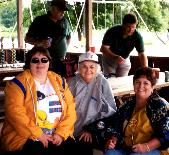 gr aunt Valerie,grgrandma Janie Ward and grandma Milly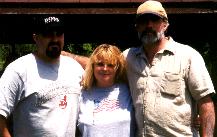 uncle Rob,aunt Laura and uncle Rich
***********************************************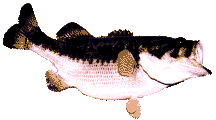 Music:Crawdad Song
Created 7-17-01
Font Used Brush Script MT