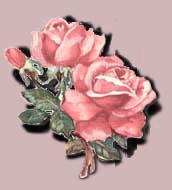 Happy Birthday,Laura!!!!
Twenty-seven years ago today
You came into my life to stay.
I watched you grow from a babe,
To a beautiful Babe.
You used to play in a big box,
At times you even "stole" my sox.
You have such a beautiful smile,
That will never go out of style.
You keep them coming,
And I'll start humming
Happy Birthday To You!!!!
Dear Laura,Happy Birthday to you...
Laura and her Dad at Dental School Graduation & Steve,the man in her life now
Created November 18,2000
Font Used Brush Script MT