Welcome
Please give the Wav time to load..
I hope you enjoy gazing upon Elvis Presley as much as I do,
Please listen to the song all the way through.
It takes a while to load,
So, get ready to go down the memory road.
A man was wearing, bent over and lost his wig,
All while Elvis was doing his gig.
Elvis saw his bald head,
He started laughing till he turned red.
Enjoy......
Oh you beautiful Baby Elvis
Young Elvis
Maturing Elvis
Having Fun Elvis
Oh Sing it, Elvis
Elvis 1975
Smiling Elvis
Final Curtain Elvis
Rest in Peace, Elvis.
January 8, 1935~~August 16, 1977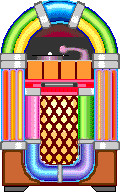 Music: Are You Lonesome Tonight LOLOLOLOL
Font Used CAC Champagne
Created December 11, 2001