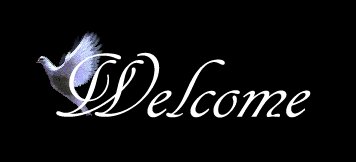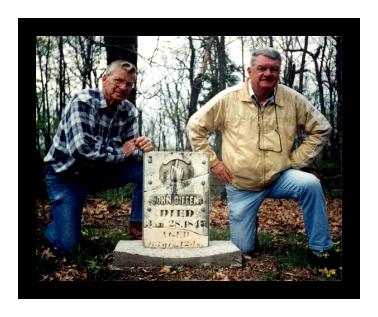 L-R~ Dean King & Terry Jett
In Memory of
Terry Lyndon Jett
2001


My Tribute To Terry
By Dean King
March 16, 2001
It was a sunny spring morning in 1994,
While drinking coffee at the local café,
That Terry and I were discussing in depth
Our "Things to Do" list for that day.

The subject of leaning and broken tombstones
Somehow crept into our quiet conversation.
And that was the meager, but noble beginning
Of this area's cemetery restoration.

The Buckner Russell plot was first on our list.
We reset rocks weighing nearly a ton.
When finished we took a good look at our work
And agreed THIS hard labor was fun.

Yes, there's been adequate satisfaction and pride
To see hundreds of damaged headstones reset.
All because of old rundown graveyards,
And the concern of Terry Lyndon Jett.

Now Terry has sold his last aluminum can
To help pay for materials and mowing.
'Cause now he's wearing a jeweled crown on his head
Where that River of Life keeps on flowing.

Music:On the Wings of a Snow White Dove
Created March 22, 2001